The primary reason we decided to visit Karlovy Vary wasn't its famous colonnades or hot springs, it was to do the hike from Karlovy Vary to Loket. There wasn't a ton of information about this hike online, but what we did see looked awesome. A riverside hike between two of the most beautiful Czech Republic towns? Yes, please!
This post contains compensated links.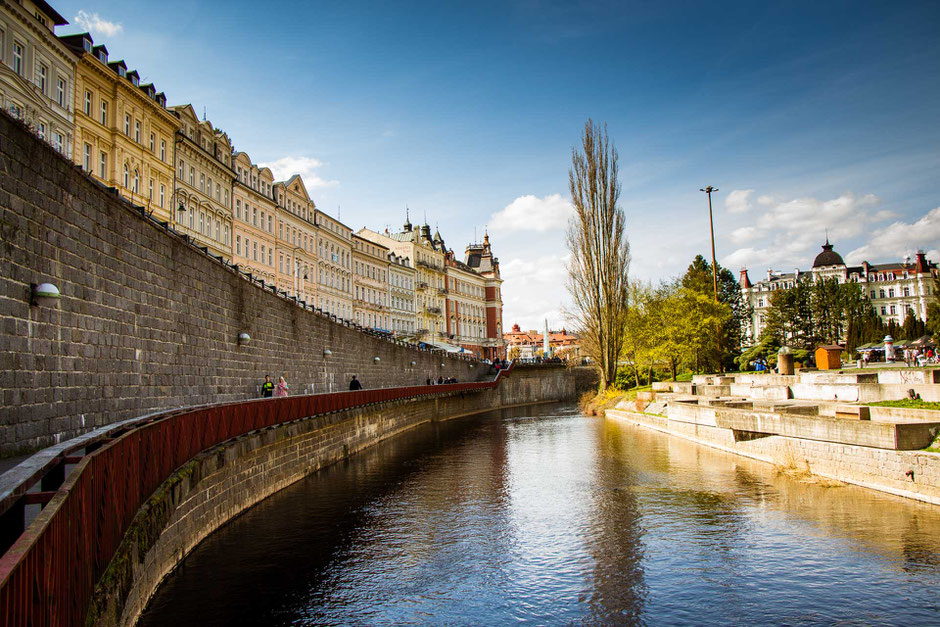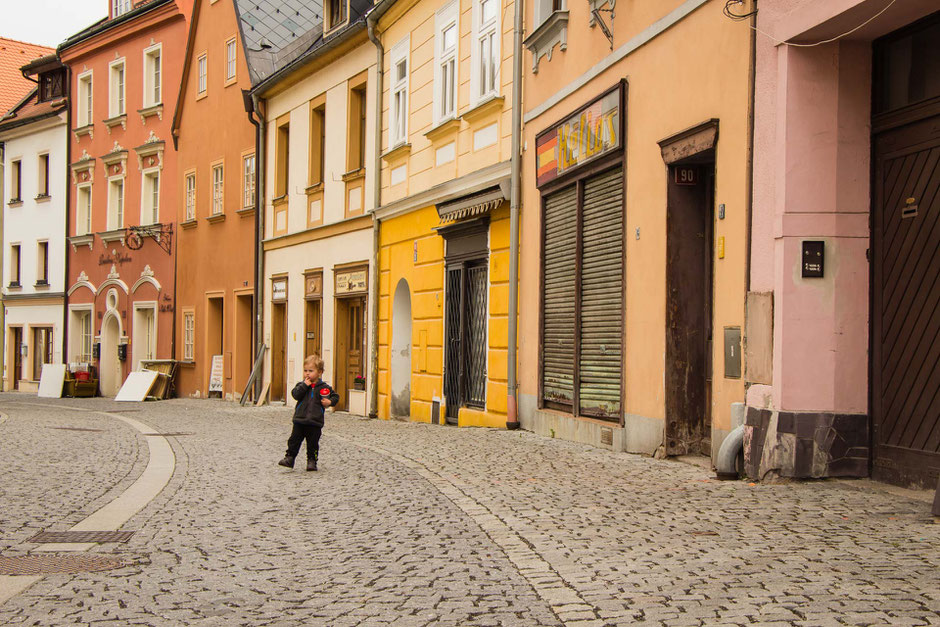 We couldn't find any information online about where to start the hike, so we had to guess a bit. We put on our detective hats and using a combination of Google Maps and the hiking app we use on our trips we found the parking lot just down the road from the trailhead.
The hike itself was longer than we had planned, but it was awesome. The whole thing runs on an extremely level path parallel to the Ohre River – it could possibly be the most flat hike we've ever done (ok, ok… we live in the Canadian Rocky Mountains where nothing is flat, but this was a really flat hike!). The trail runs through a lush, beautiful, mossy forest, with birds singing and the odd sound of a woodpecker in the distance.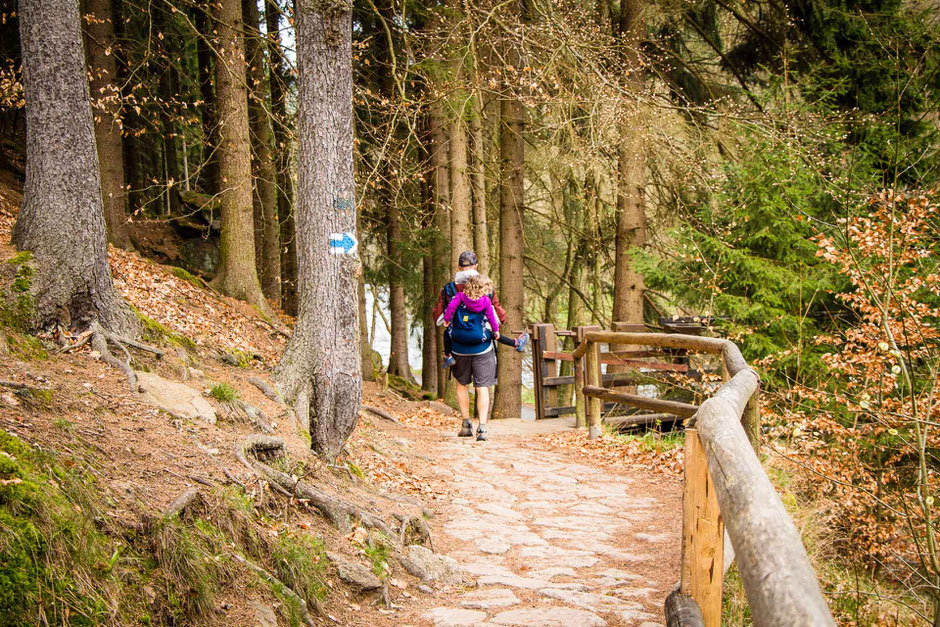 The pathway is paved for the first 2 miles (3km) until you reach a restaurant. Here you cross the river on a wobbly bridge and the trail transitions to hard packed dirt. We started our hike at 8am on a Sunday and pretty much had the trail to ourselves for the first few hours, but it started to get busier as we approached Loket.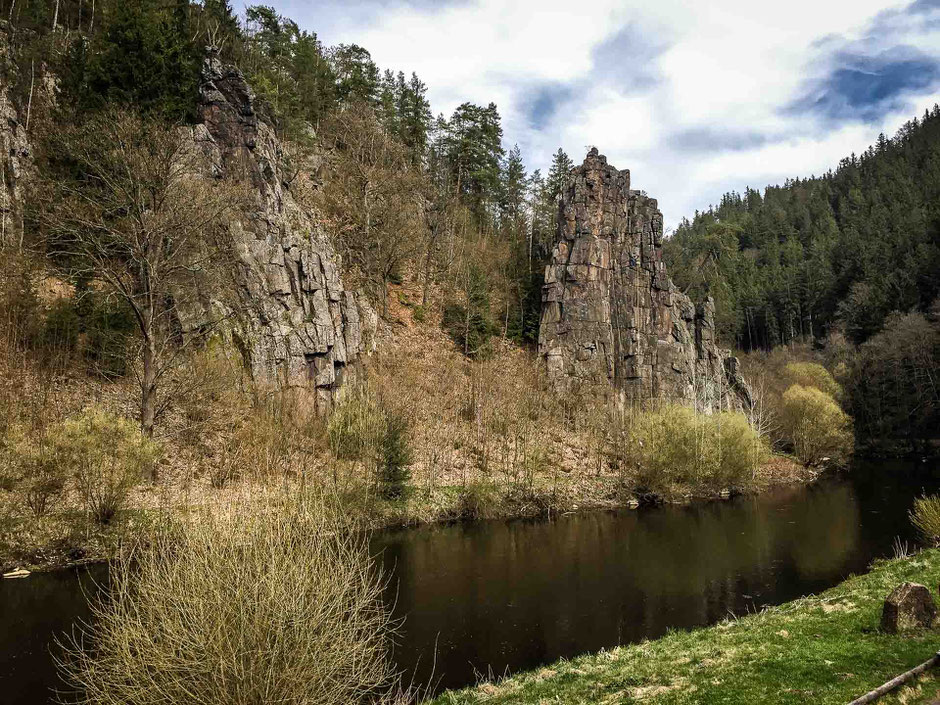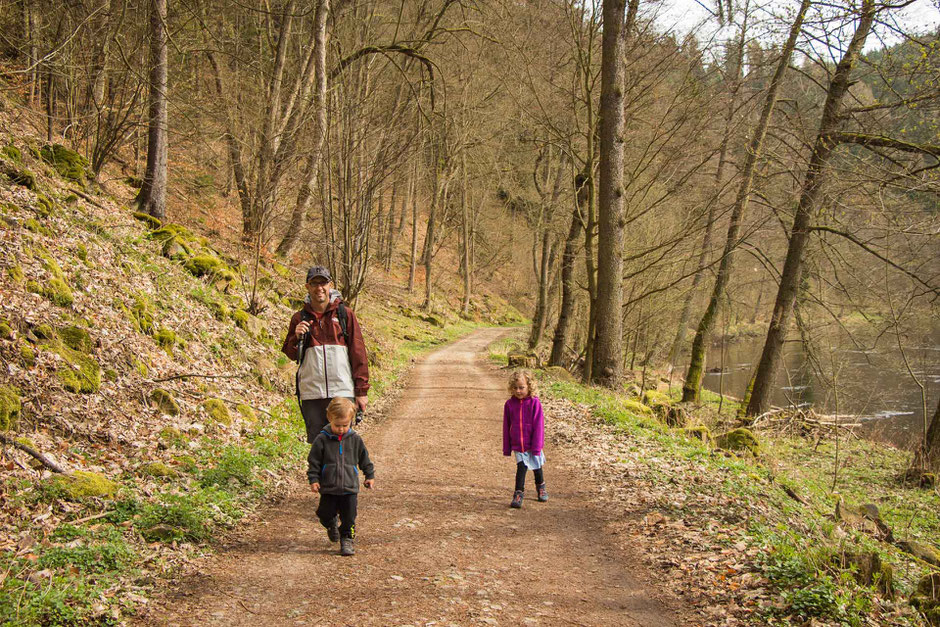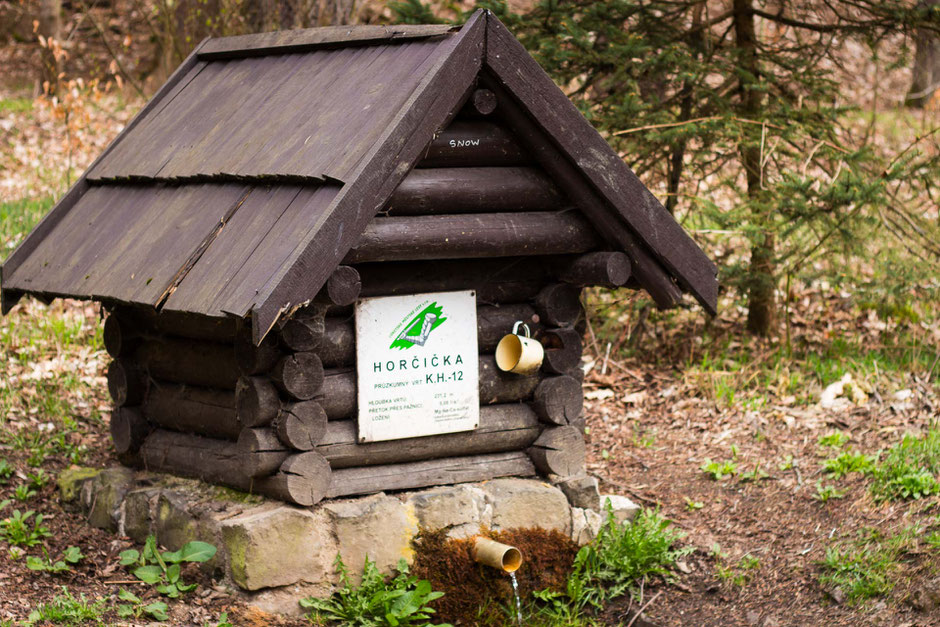 To be honest, Loket itself was a little disappointing. We were there on Sunday, so almost everything was closed. It's a pretty little town with many colorful buildings. As you enter the town, the first part is pedestrian only, which is always nice, but once you reach the town square, it turns into a parking lot – literally! The town square, which would otherwise be quite charming, is a huge parking lot. Maybe this won't bug everyone, but it kinda ruined the charm of the place for us.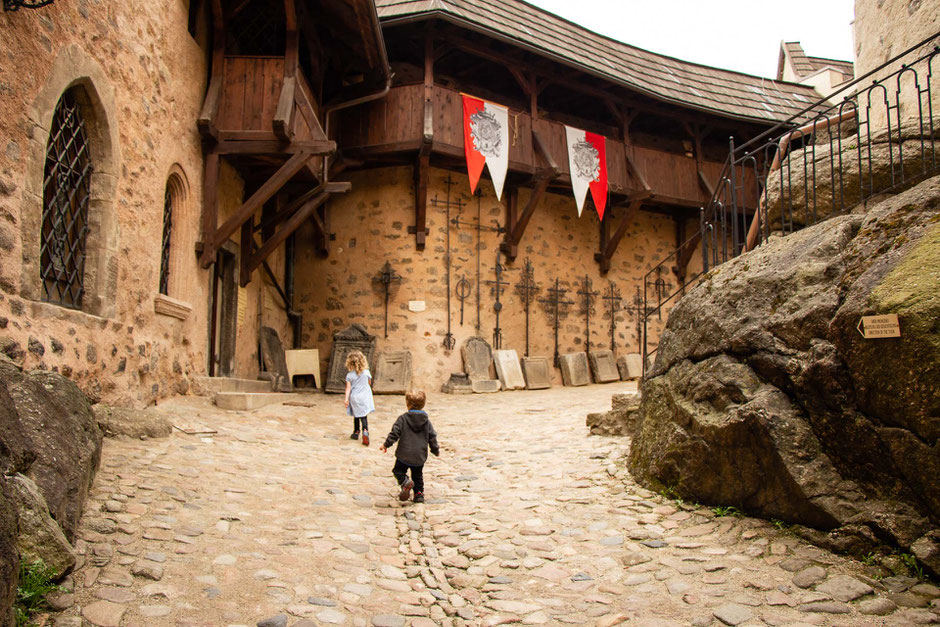 The main attraction in town is the Castle, and thankfully it was open. It's a pretty small castle, but they had some interesting displays in the buildings. There was a torture chamber, an armory, the crown jewels, a prison, etc – everything you'd expect to see at a castle. They had a tower, which both our kids (aged 2 & 4) were able to climb, which offered some nice views of the town and river valley below.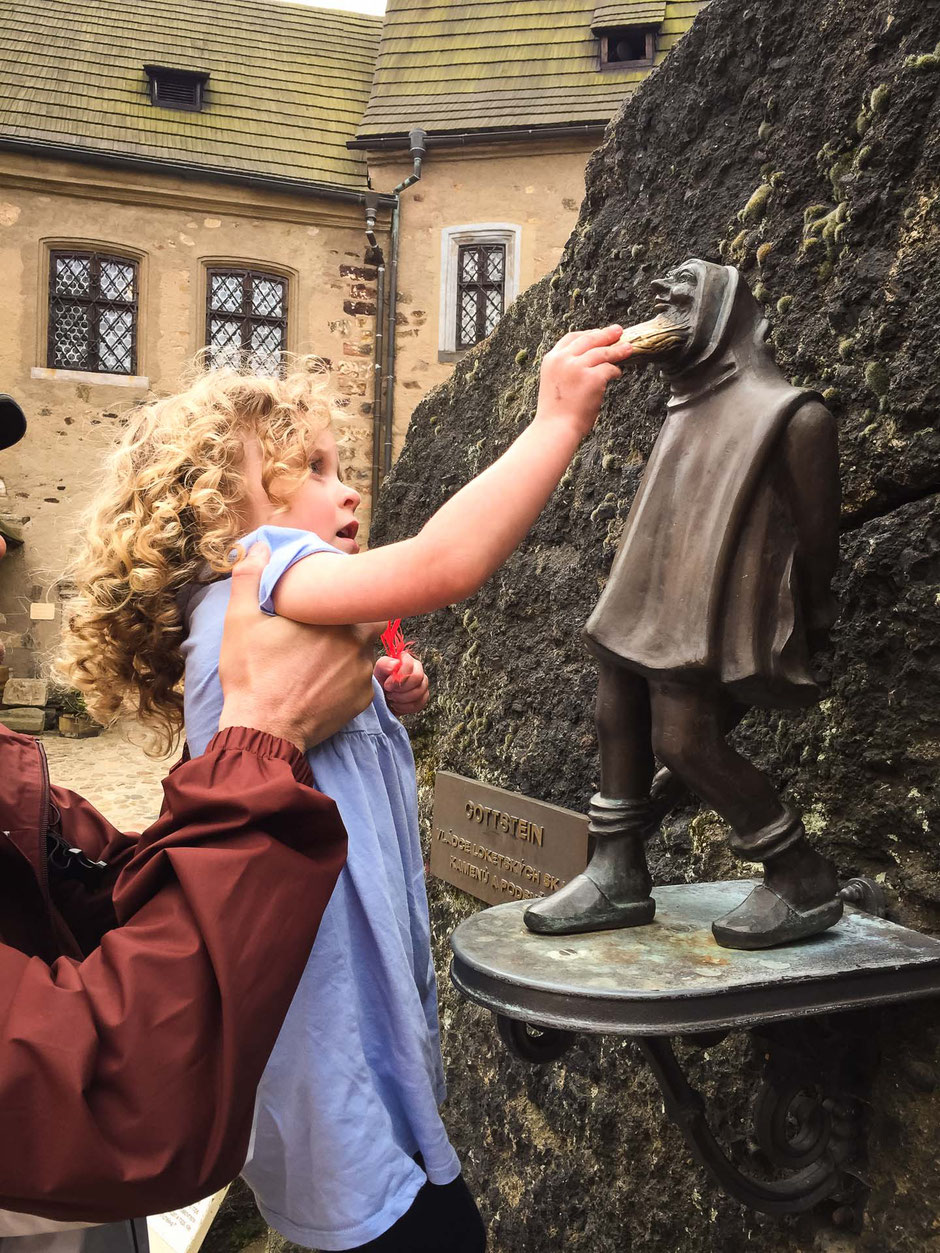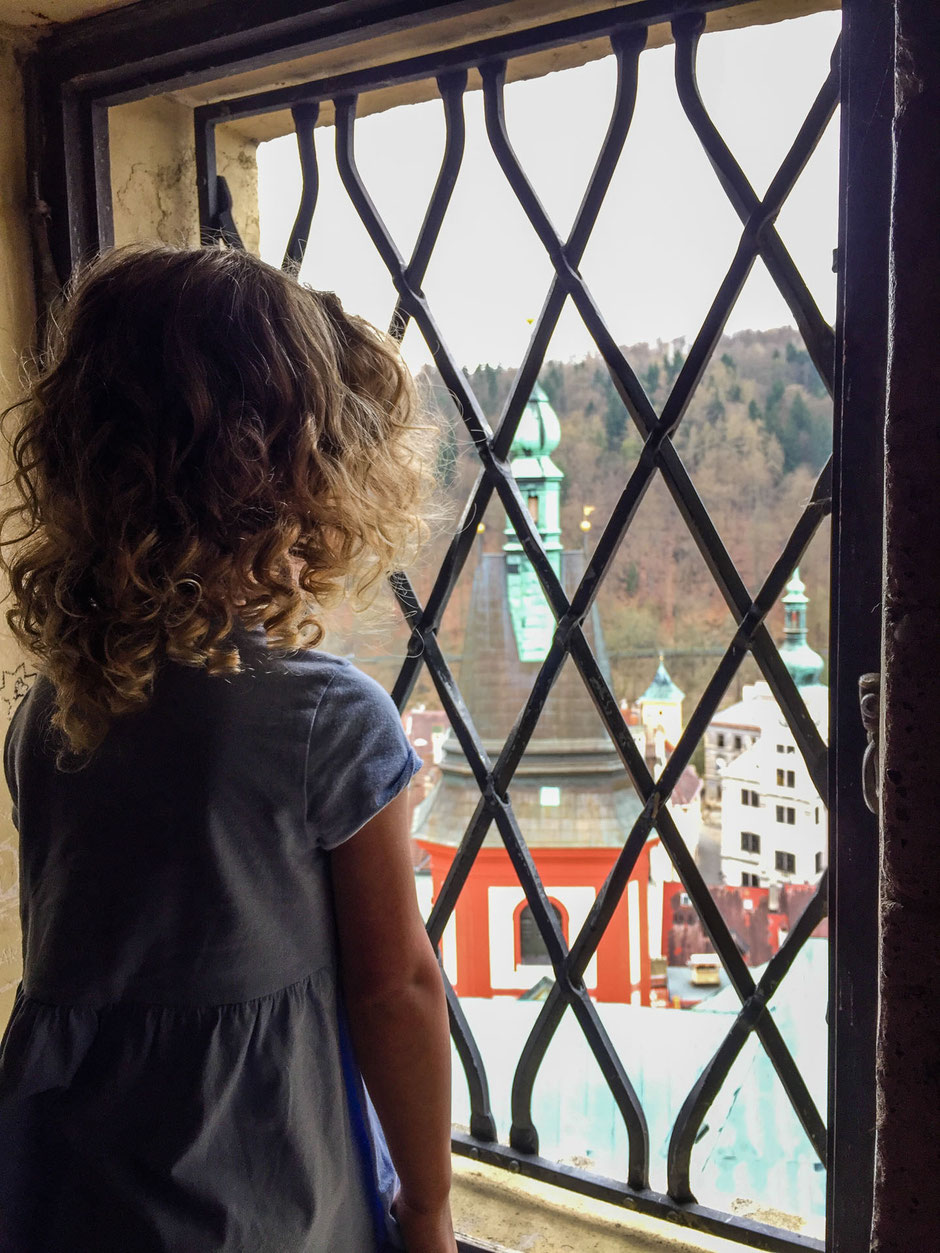 Despite being a little disappointed in Loket, we still loved this beautiful hike and would recommend doing even a portion of it. All told, we hiked 15 miles (24km) – a new family record! It feels great when you can accomplish things together as a family which are better than what you did pre-kids!
If you'd prefer to hike one way only, there are regional buses and trains between Loket and Karlovy Vary.
We have an entire post full of all our best tips for hiking with kids and this one with all the best hiking gear for kids.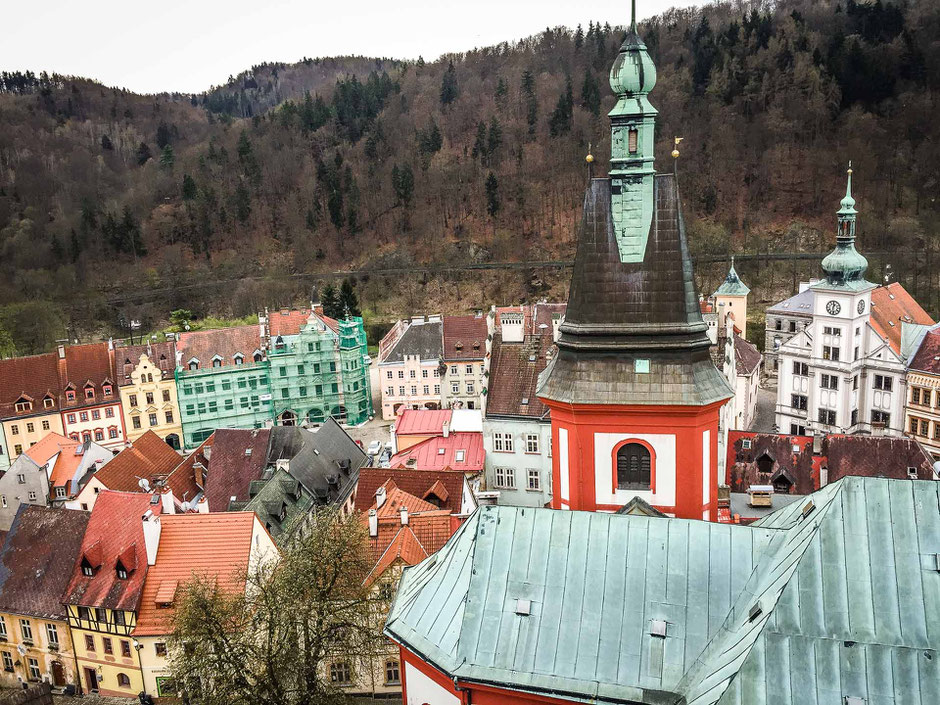 Visit Karlovy Vary with Kids
How to get from Prague to Karlovy Vary
Family Friendly Karlovy Vary VRBO vacation home rentals
Family Friendly Karlovy Vary Hotels
Family Friendly Restaurants in Karlovy Vary
Private Day Trip from Prague to Karlovy Vary And Loket Castle
Czech Republic with Kids
Pin It For Later!