Traveling by train is one of the best ways to get around Italy. It's so much more relaxing than renting a car and the scenery is spectacular. Don't be shy taking the train with kids – Italians LOVE kids and they will be made to feel welcome on every journey.
For a little insight on what to expect, here is how we got around for our month in Italy:
This post contains compensated links.
BUYING TICKETS
Trenitalia operates most national and international trains within Italy. Train tickets can be purchased directly from their English web page. It's cheapest to buy straight from the operator, but one small downside is that you need to know the Italian names of the train stations (which we provide below).
Another user-friendly option for buying Italy train tickets is ItaliaRail. They are a a one-stop shop for purchasing Italy train tickets and sightseeing products. A big advantage is that you can use English station names and buy tickets in your local currency.
Kids aged 3 and under travel on trains for free. Even though we didn't need to, we bought reasonably cheap youth tickets for our 1 & 3 year old kids to ensure they had a seat and not on our laps. Each time the train officials checked our tickets, they went out of their way to tell us we didn't need to buy tickets for the kids, but given the small expense we felt comfortable with our strategy.

OUR ITALY BY TRAIN ITINERARY
(All train station names below are the official Italian names and have a link to their location in Google Maps)
Rome to Elba by Train
Our trip from Rome to Elba was our first attempt at rail and ferry travel in Italy. It was a little ambitious to start, with two train connections plus a ferry, but it went off without a hitch.
How we got there:
Train from Roma Termini to Campiglia Marittima (journey takes 2-3 hours)
Train from Campiglia Marittima to Piombino Marittima (duration approx. 30 minutes). The train station in Piombino is conveniently located on the water next to the ferry dock.
Ferry from Piombino to Portoferraio, Elba (duration approx. 1 hour). (Ferry Tickets)
Good to know: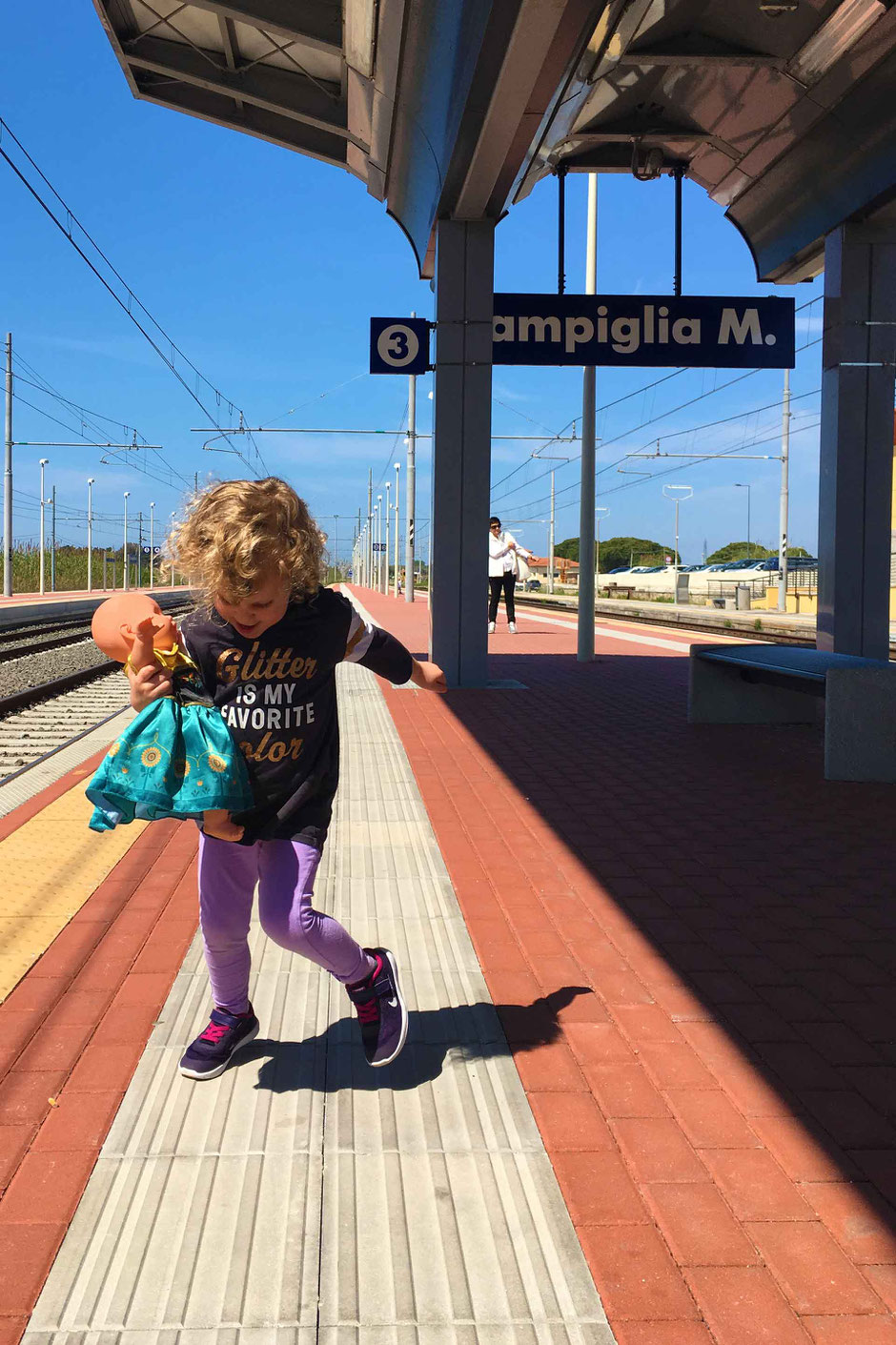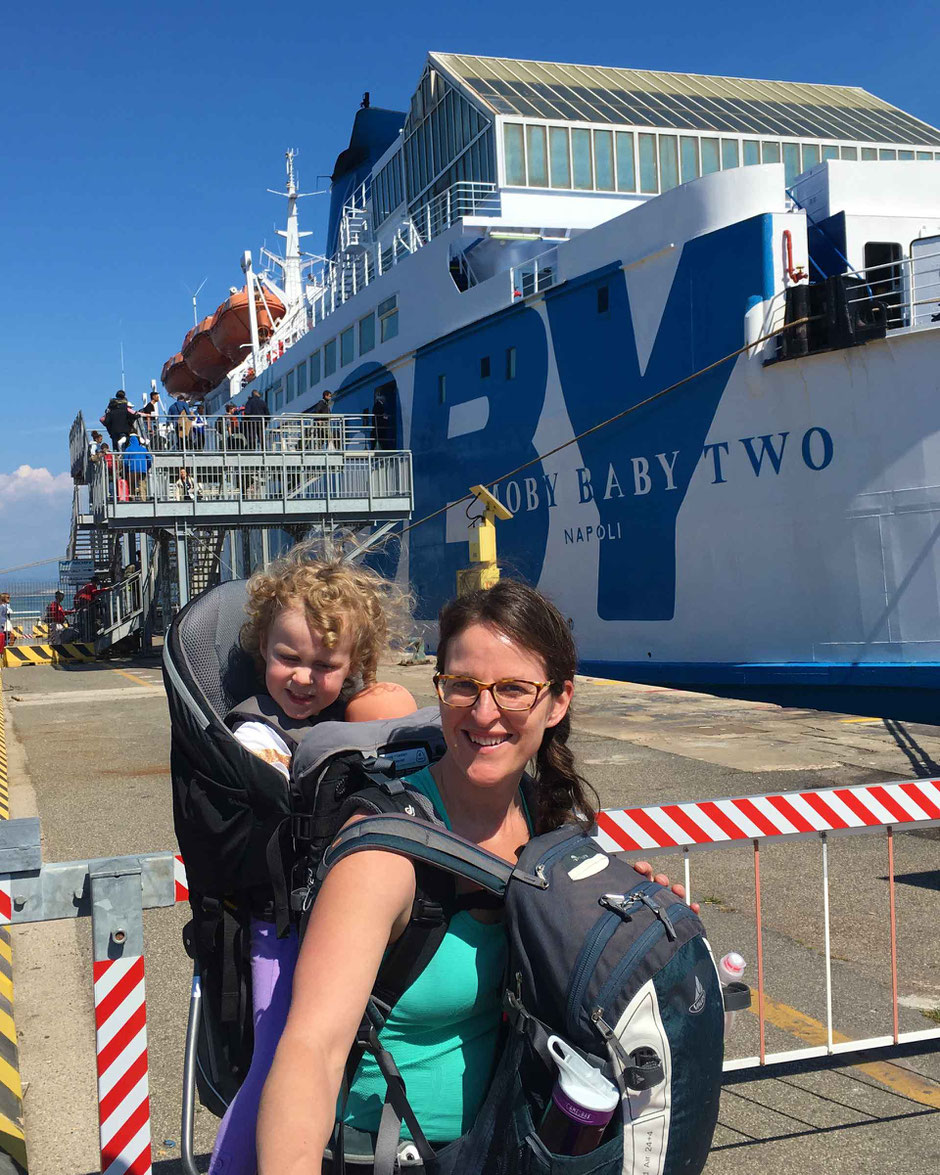 Elba to Cinque Terre by Train
Continuing north along the western coast of Italy, we ventured to the stunning region of Cinque Terre. As you'd expect, the scenery along this coastal route was pretty spectacular in parts.
How we got there:
Ferry from Portoferraio to Piombino (duration approx. 1 hour). (Ferry tickets)
Train from Piombino Marittima to Livorno Centrale (duration approx. 1h50m)
Regional train from Livorno Centrale to Monterosso (duration approx. 1h30m)
Good to know: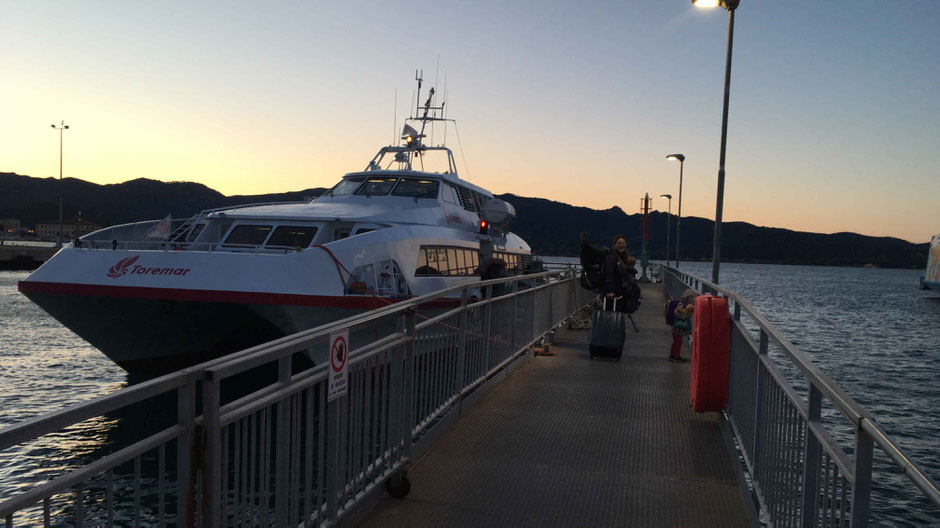 Cinque Terre to Pisa by Train
Our next major stop on our itinerary was Lucca. When we noticed the train journey to Lucca required a stop in Pisa, we thought it'd be a crime if we didn't plan a stop to see the Leaning Tower of Pisa. We had a 5 hour layover in Pisa, which was more than enough to see the sights.
How we got there:
Train from Monterosso to Pisa Centrale (duration approx. 1h10m).
Good to know: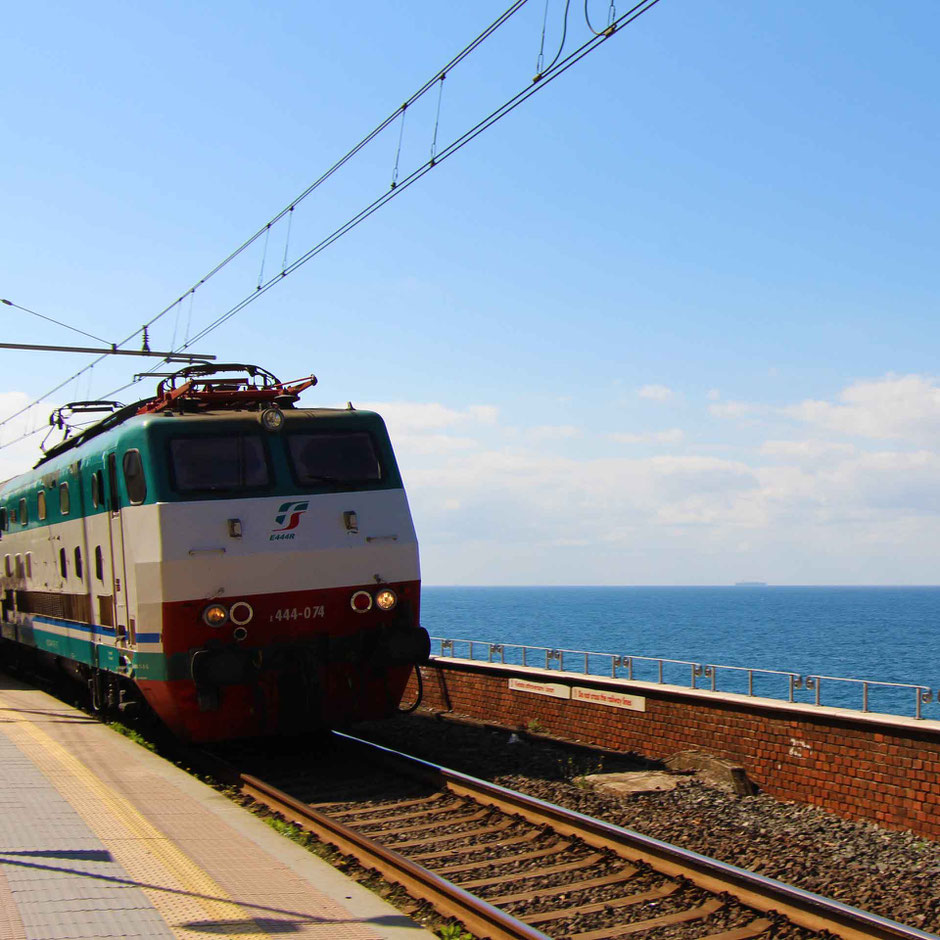 Pisa to Lucca by Train
After a really fun pit stop in Pisa, we took a quick train ride to Lucca.
How we got there:
Train from Pisa Centrale to Lucca (duration approx. 30 minutes)
Good to know: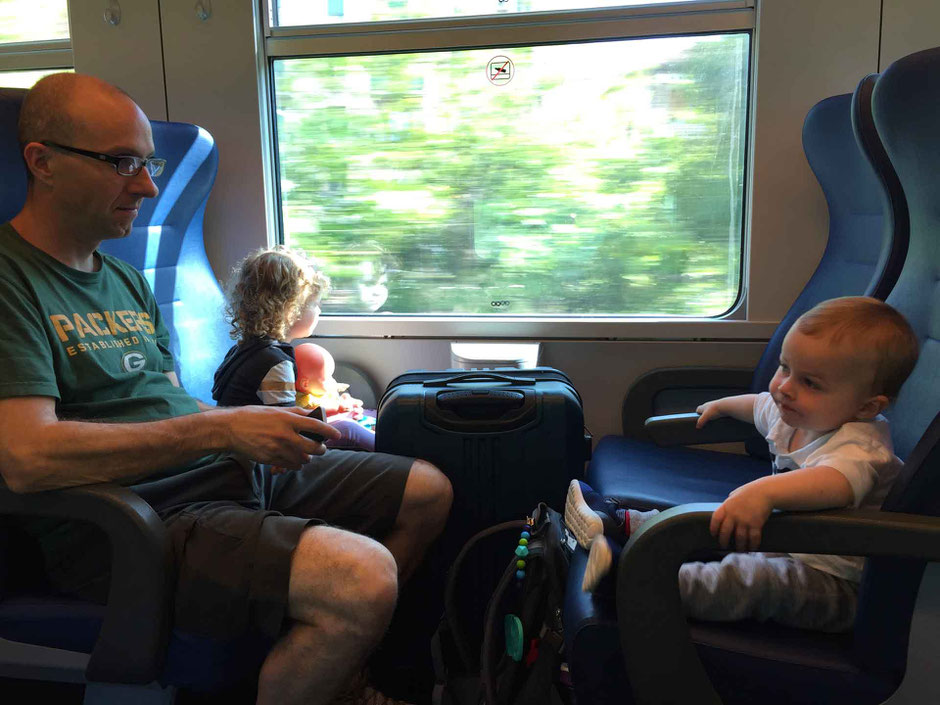 Lucca to Florence by Train
Our final rail journey of our trip was a quick, simple one from Lucca to Florence.
How we got there:
Train from Lucca to Firenze S.M. Novella (duration approx. 30 minutes)
Good to know: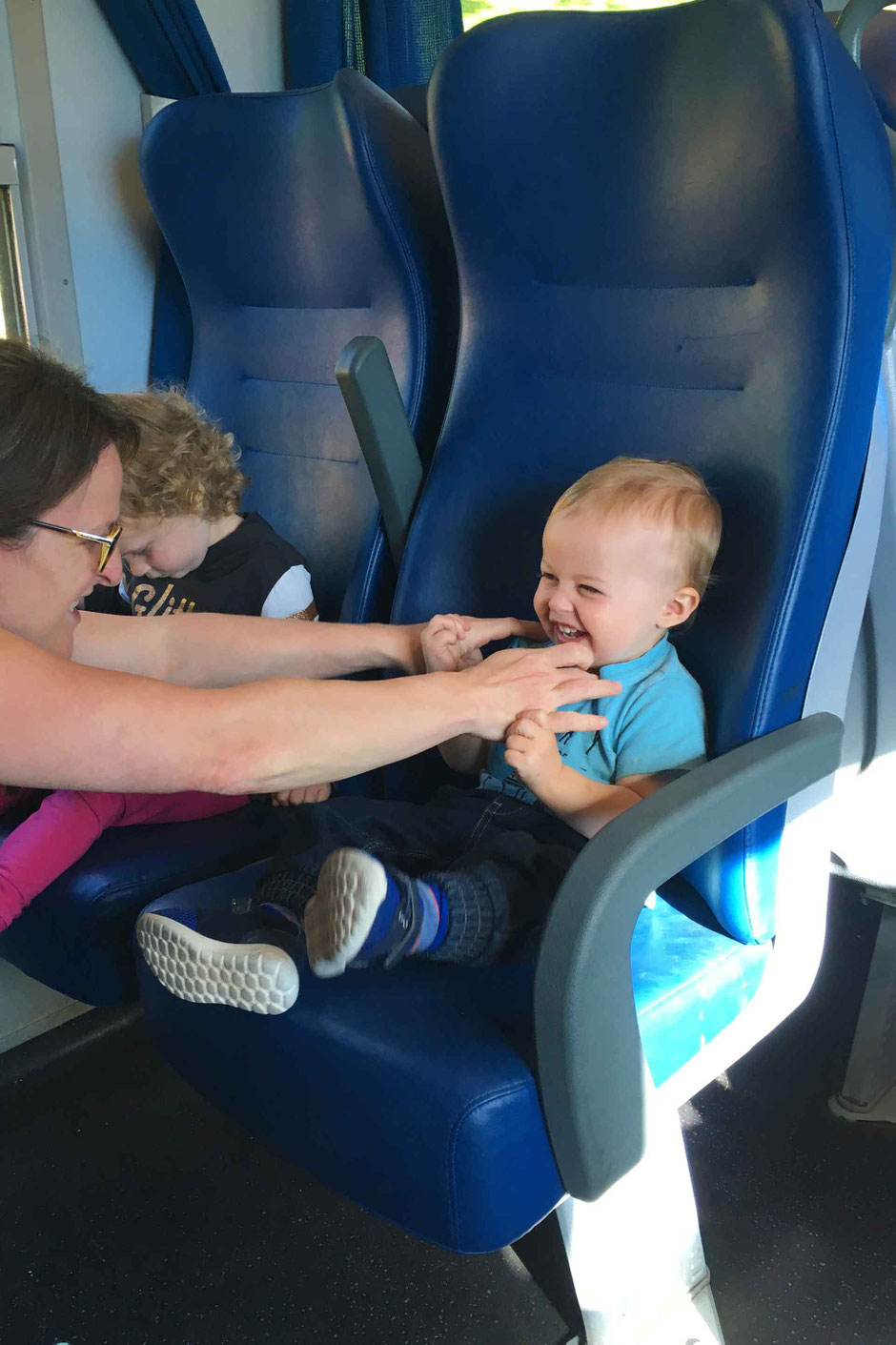 Have you traveled by train in Italy with kids? What was your favorite part? Tell us in the comments below.


Pin It For Later!