If you love outdoor activities and beautiful scenery, you simply must visit Norway. With it's lush mountains and stunning fjords, Norway is one of the most naturally beautiful places we've ever seen.
If you are planning to travel to Norway on a budget, there's one small problem… according to a recent study by the World Economic Forum, Norway is the 5th most expensive place in the world for tourists to visit!
Although Norway was indeed expensive, you can make it easier on your wallet with these 9 money saving tricks we learned during our month in Norway:
This post contains compensated links.
Walk To Your Destination
Walking in Norway makes sense for so many reasons:
First off, Oslo is such a beautiful city and it's a joy to walk its streets and discover its many treasures. It's a reasonably compact city and most attractions can be easily walked to. The cluster of central Oslo attractions can all be reached on foot within 30 minutes or less. Even the further afield attractions such as Vigeland Park can be reached in under an hour.
Secondly, walking will save you money on transportation. A taxi from Vigeland Park to the Oslo Opera House will cost approximately $20-35 USD (170-300 NOK) each way, depending on traffic. Even the subway is expensive, with each adult ticket costing approx. $6.75 (55 NOK) each and child tickets costing $3.50 (28 NOK). Walking could save a family of three between $34 – 70 USD per day.
And finally, walking is always a great idea early in your trip as it helps you get the lay of the land and find good restaurants, grocery stores etc.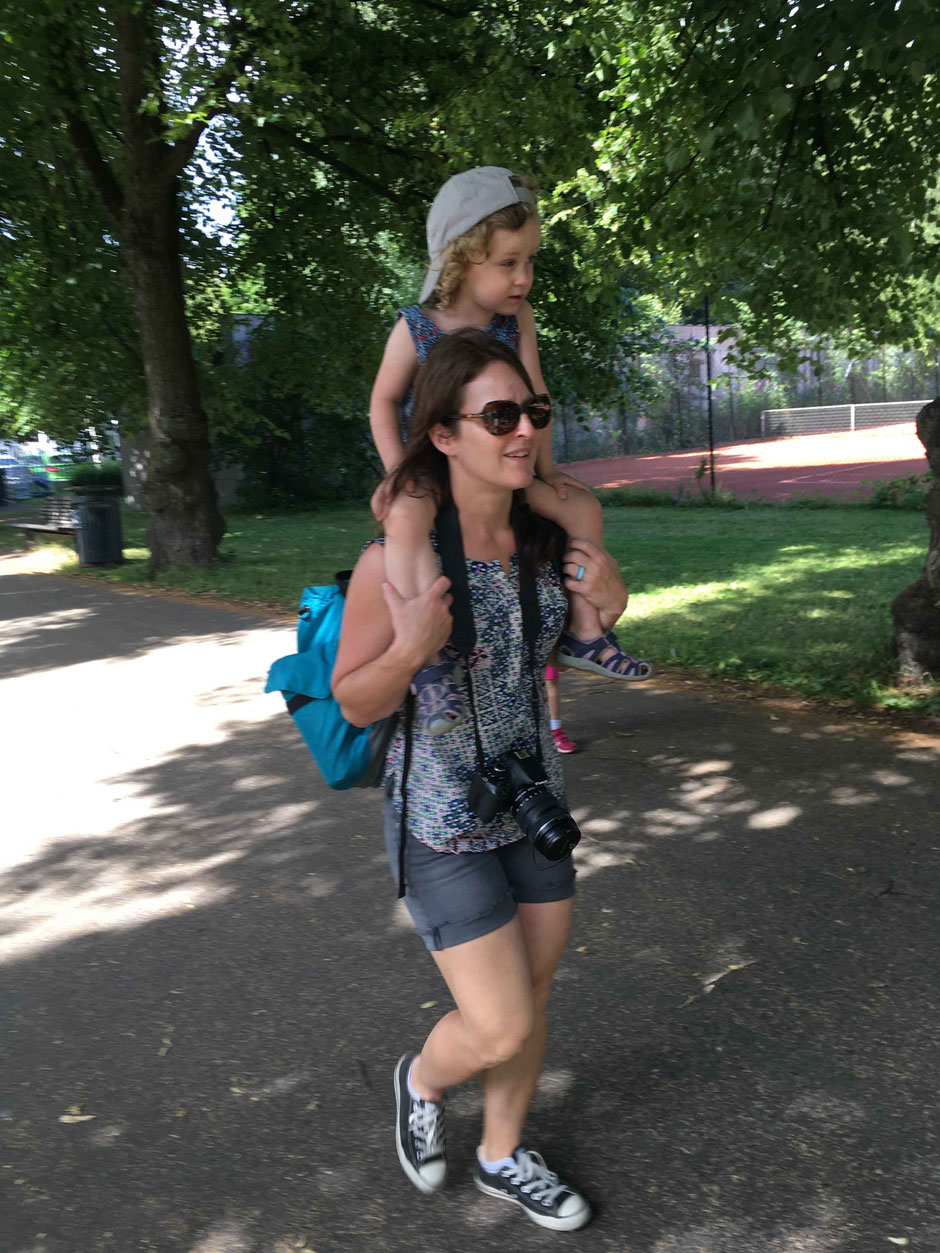 Buy an Attraction Pass
For a fixed fee, these passes entitle you to free or discounted entry to major attractions and sometimes even public transportation. The key is to look at your plans and compare the cost of buying the pass vs paying for the stuff yourself.
We used a 24-hour Oslo Pass, which saved us $42 USD in admission and transportation costs. See full details in our review of the Oslo Pass. Attraction passes are available for Oslo and Bergen.
If you are taking a cruise in Norway or simply going to multiple locations, the Cruise Pass Norway might be for you as it offers a variety of discounts on attractions and shopping in 16 different cities.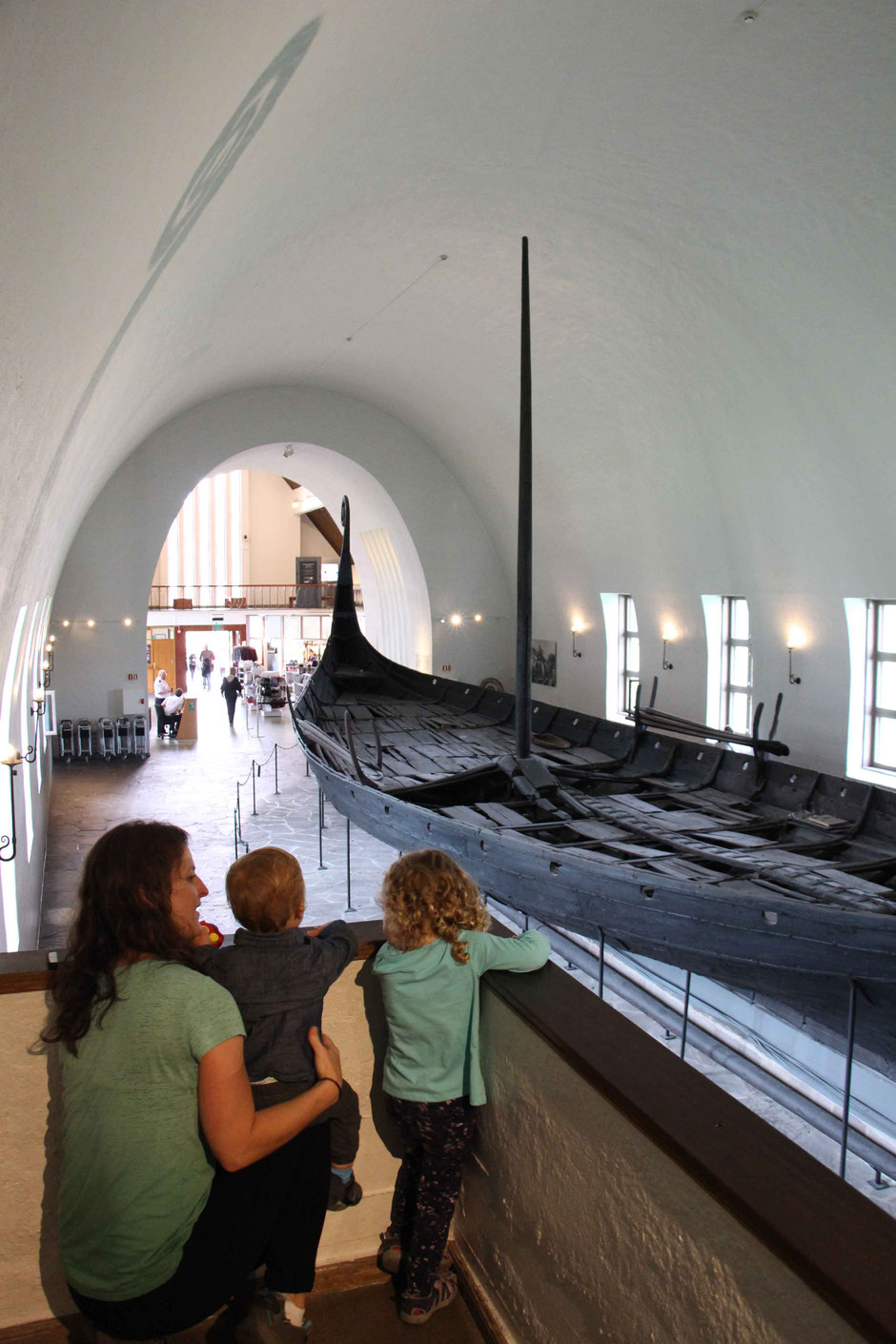 Cook Your Own Meals
When you travel to Italy, food is an integral part of the experience, so to get the full Italian experience you need to dine at restaurants. That is not true here… no offense to Norwegian cuisine, but you won't be missing a cultural event if you cook most of your meals at home. Despite being one of the most expensive countries to visit, we actually spent less per day on food in Norway (~$40USD/day) than we did in Italy (~45USD/day). These savings were in large part to the fact we cooked most of our meals in Norway using the kitchens in our vacation rentals.
Rent an Apartment
Apartment rentals are wonderful for travelling families. You can have some privacy at night as the kids can have their own bedroom, you can pack less clothes for your trip as you'll be able to do laundry and you can cook your own meals to save some money. As a bonus, in Europe apartment rentals are often cheaper than an equivalent hotel.
We used Airbnb to book five different apartments during our stay in Norway. If you haven't used Airbnb before, you can get a nice travel credit towards your first stay if you sign up here. An alternative to Airbnb which we have also personally used is VRBO.com.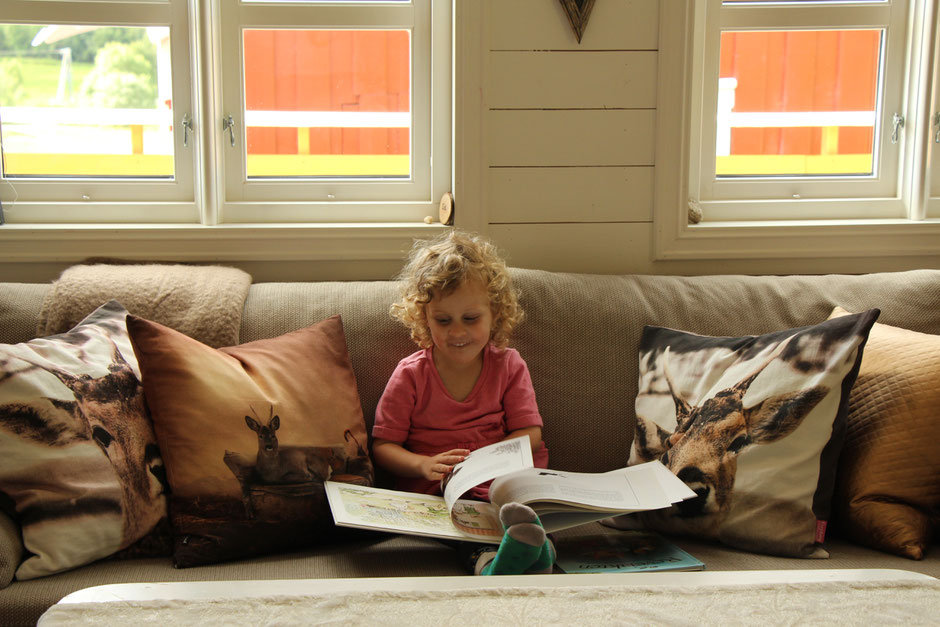 Stay Outside the City Center
Oslo and Bergen both have really good public transportation. You can save decent money by renting a place outside of the city center. Just make sure you are within walking distance to a Metro or Light Rail station.
Do Free Stuff
Norway is one of the most beautiful countries in the world and is bursting at the seams with amazing, free things to do. Just simply stay outside and go for a hike, a walk along the ocean, go to a park or a playground, walk on the roof of the Oslo Opera House, etc. The vast majority of the things we did in Norway were free, and typically these experiences were our favorites as we came to Norway to relish in its natural beauty.
If you're curious about the free stuff we did in Oslo, check out our 5 days in Oslo with kids.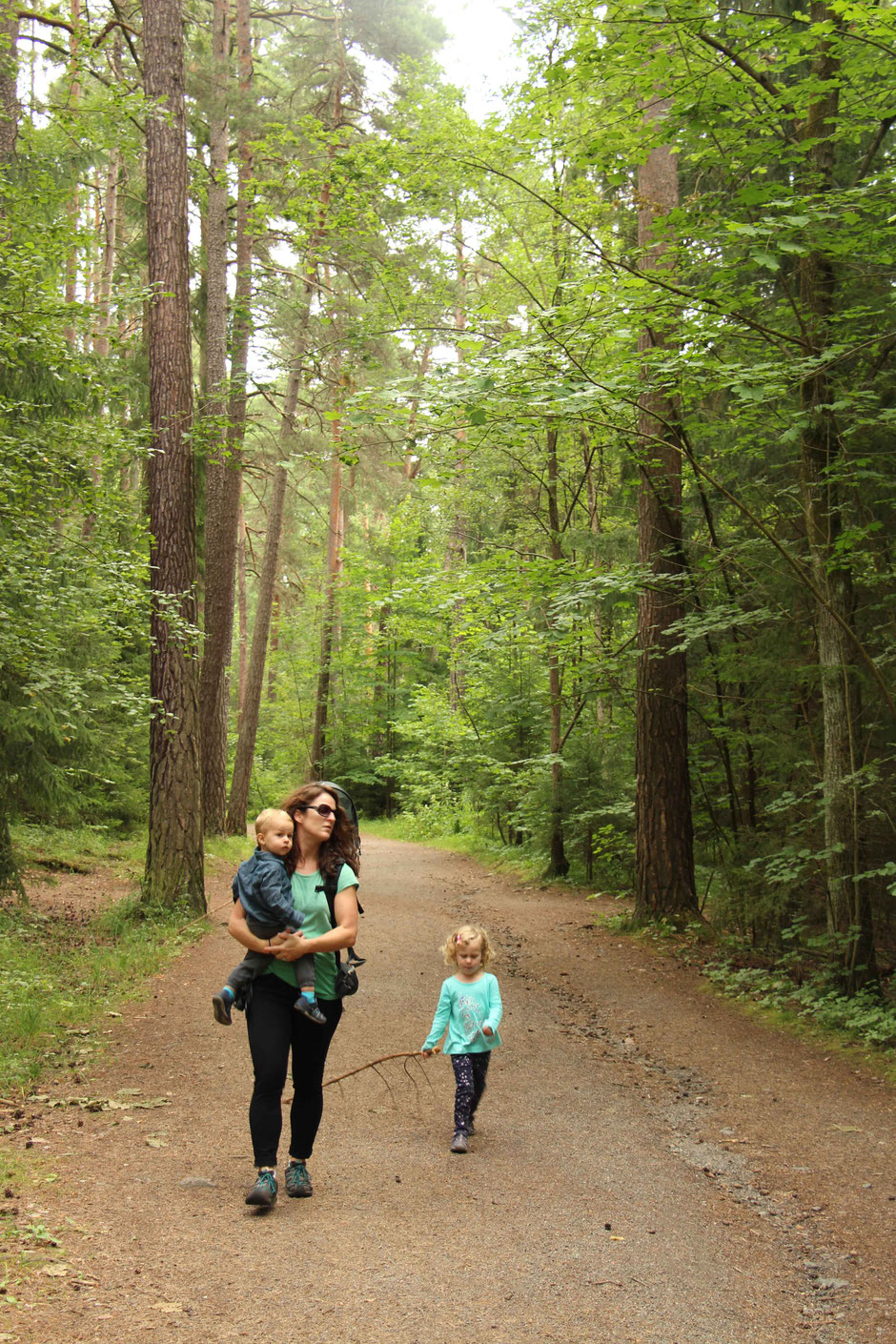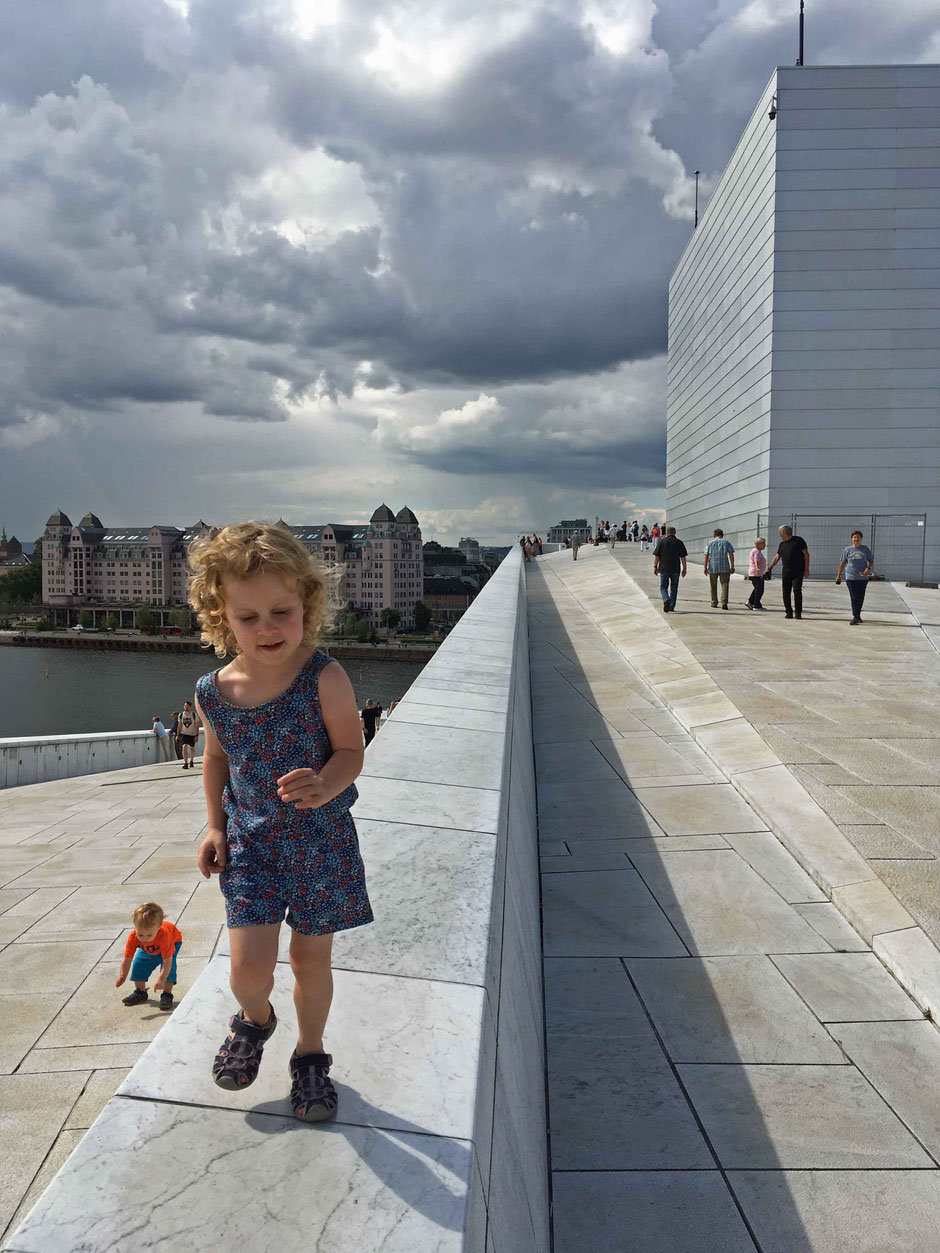 Use Your Legs
Family Can Travel is all about active, outdoor family travel, so it's no surprise that we recommend skipping the Fløyen funicular in Bergen and walk to the top instead. Not only will you save money, but the 1 hour hike to the top will give you a decent workout, great forest and ocean views, and a well-earned sense of satisfaction at the top.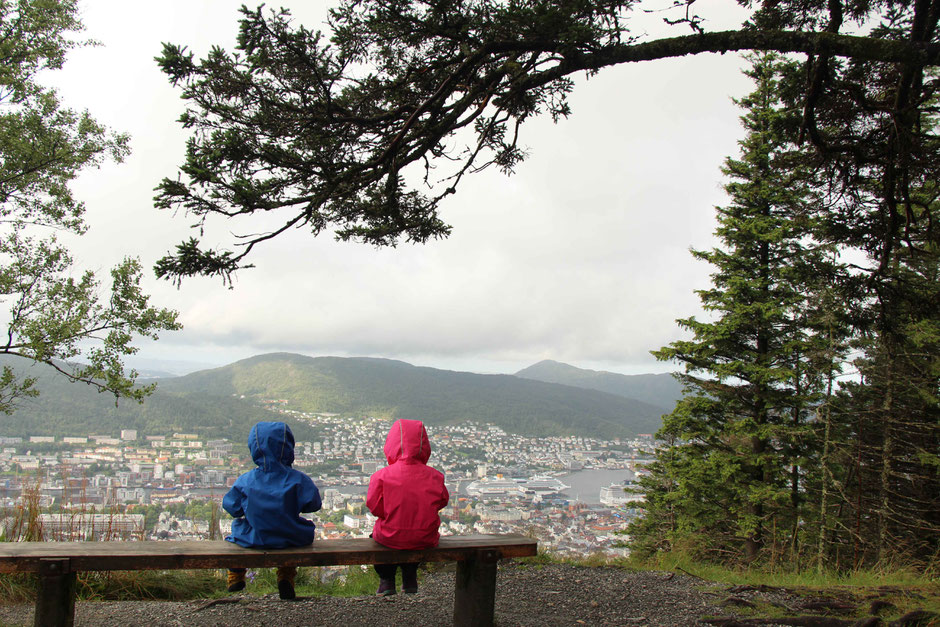 Cluster Your Attractions
In each city you will find clusters of attractions. Try to visit all the attractions in each area in a single visit to cut down on your transportation costs.
Rent Cars Only When Necessary
It's easy to get around Norway without a car, so rent one only if you are going somewhere not easily serviced by rail or plane. Travelling by train in Norway was one of our favorite experiences on our trip, and they sometimes have special family friendly cars. Did you know the train from Oslo to Bergen is considered one of the world's most scenic train rides?
We were also surprised to find it's reasonably affordable to fly within Norway, so don't rule it out as an option until you actually look into the cost.
Lastly, it's not exactly cheap, but if you want to choose one splurge in Norway, a trip on a Hurtigruten ferry through the fjords is a solid choice. The scenery you get for the price is worth it!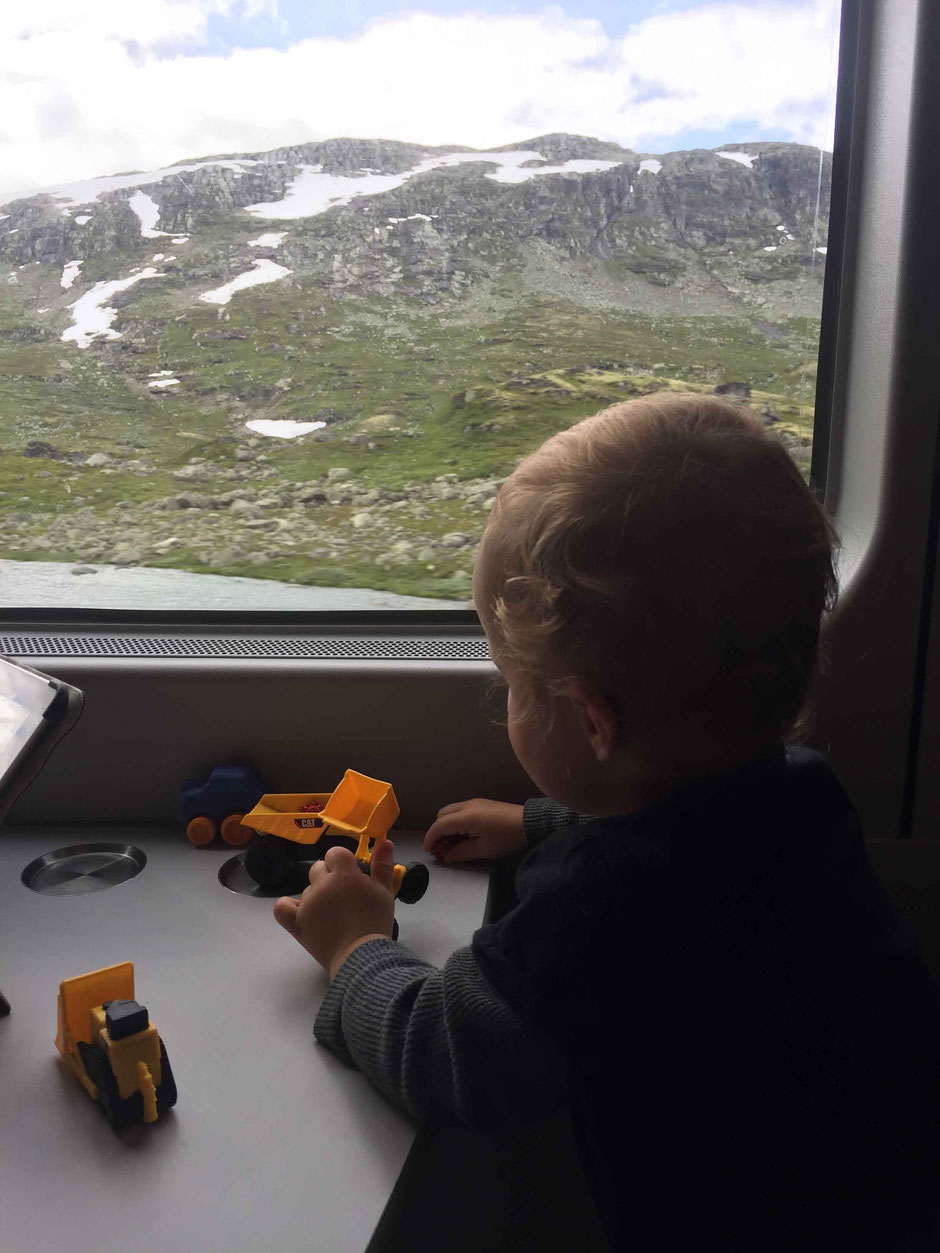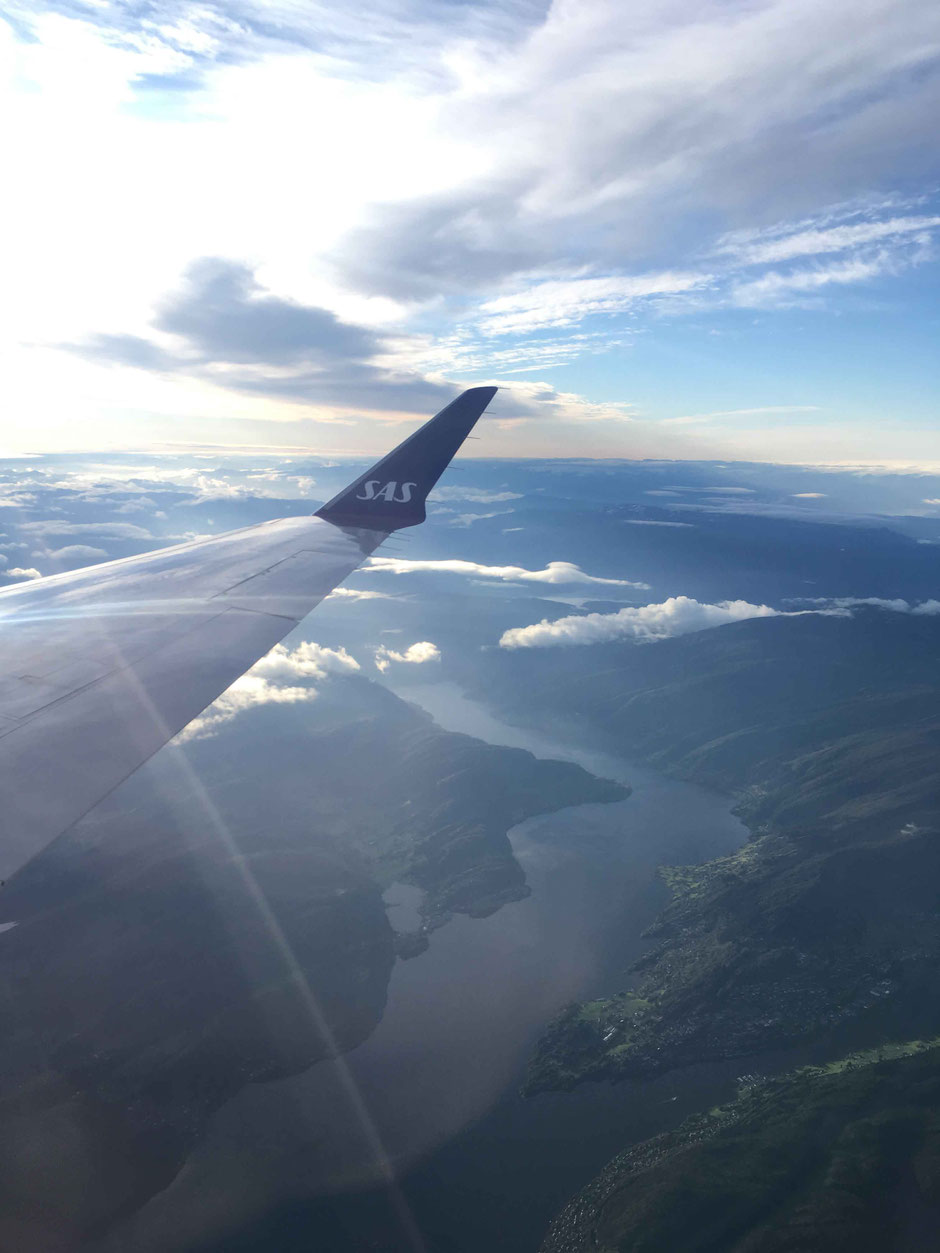 In closing, don't let Norway's reputation for being expensive scare you off. With some simple steps you can make it a lot more affordable, and in the end, you will find Norway is worth every single Krone!
STILL PLANNING YOUR TRIP TO NORWAY?
Here are some useful resources to help you plan your trip:
Norway Tours, Tickets, Activities & Things To Do
Kid-friendly Apartment Rentals in Norway
Planes, Trains and Automobiles
Kid Friendly Cruises to Norway
Pin It For Later!