When we think of Cinque Terre, we think of mountains and beautiful villages on rocky cliffs overlooking the sea. We definitely don't think about renting bikes with two kids, yet, that is exactly what we did. After 5 days of Cinque Terre hikes, we were ready to do something different.
This post contains compensated links.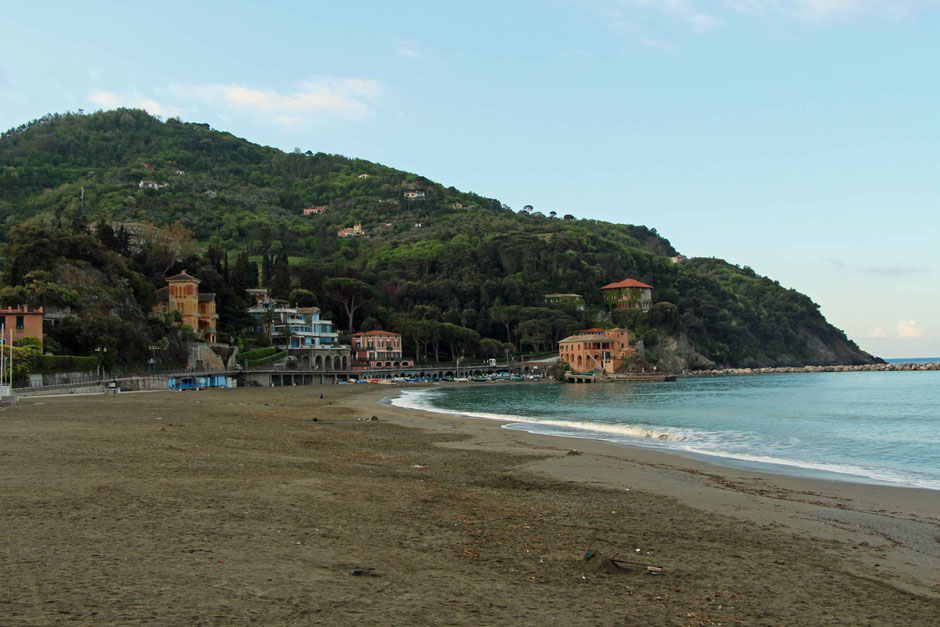 Family friendly apartment rentals in Cinque Terre
A fun alternative to Cinque Terre hiking is going on a day trip to Levanto for an oceanfront bike ride. Levnato is an easy day trip from the Cinque Terre villages, simply take the short train ride over for a really fun cycling experience.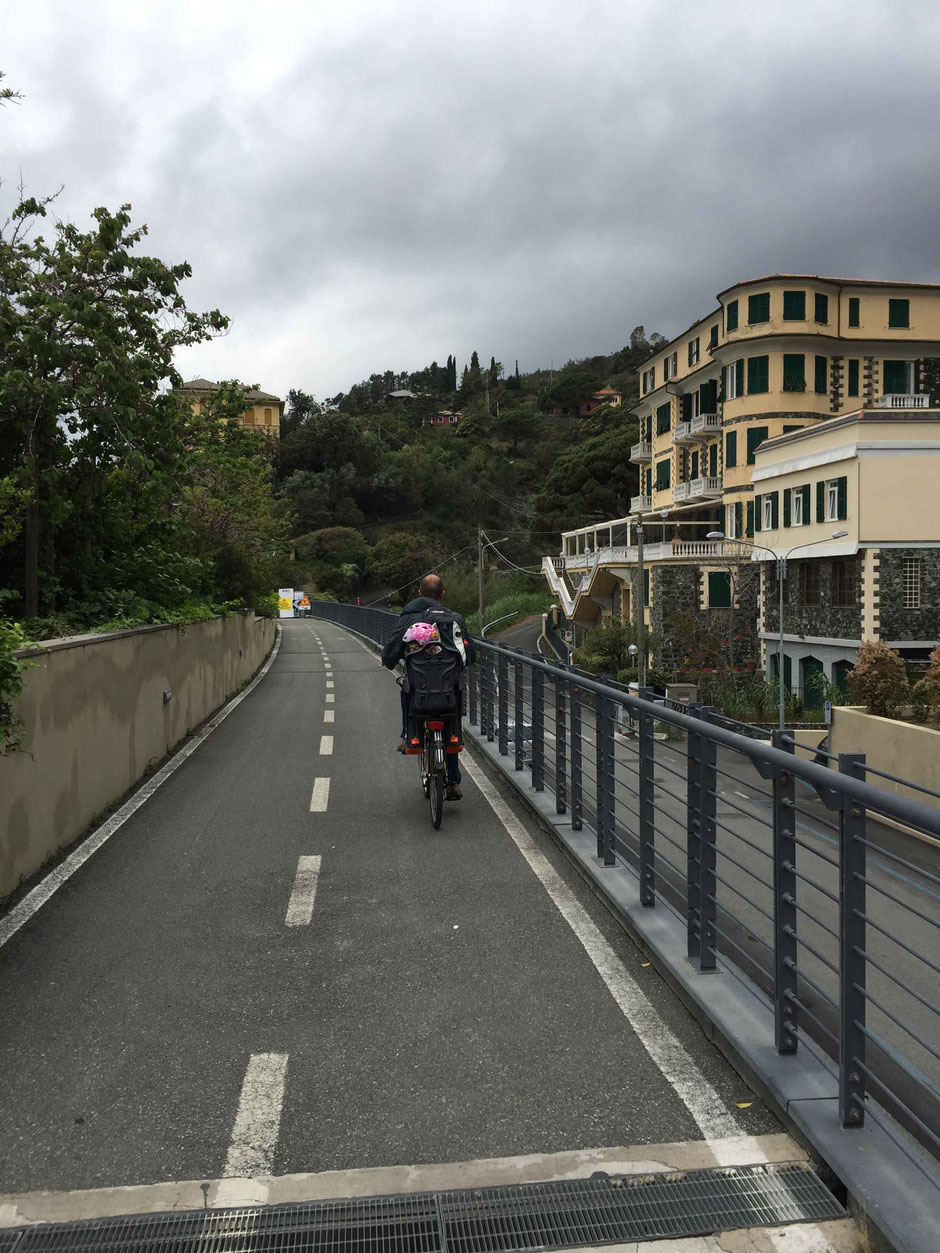 There is a historical oceanside nineteenth-century railway track that passes through several tunnels that has been converted into a pedestrian/cycling only pathway. It's a two-way paved pathway with lanes for both walking and cycling, perfect for casual cyclists and families.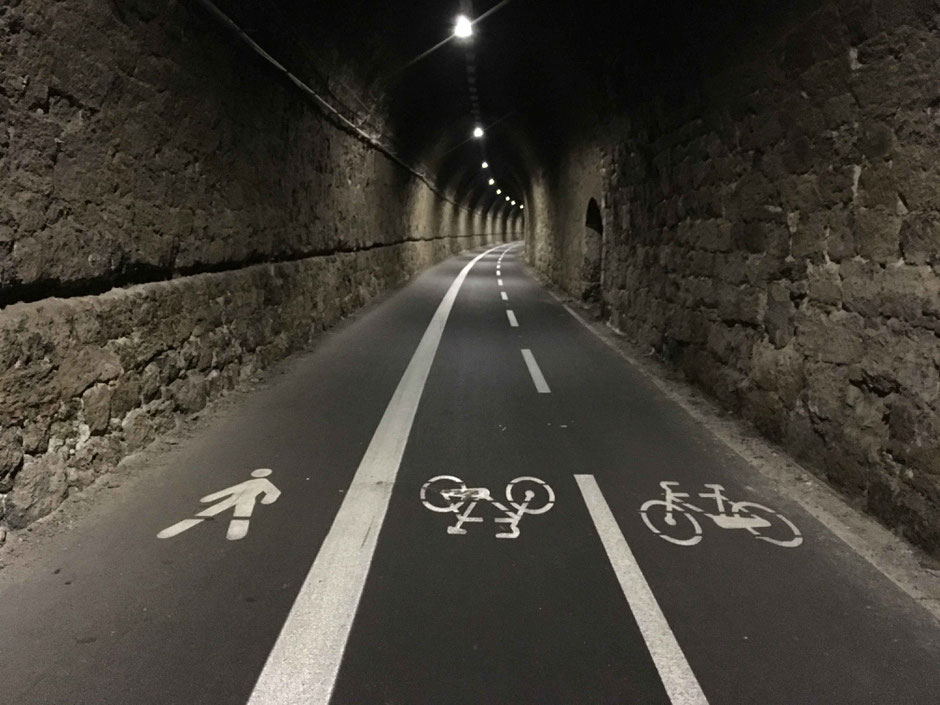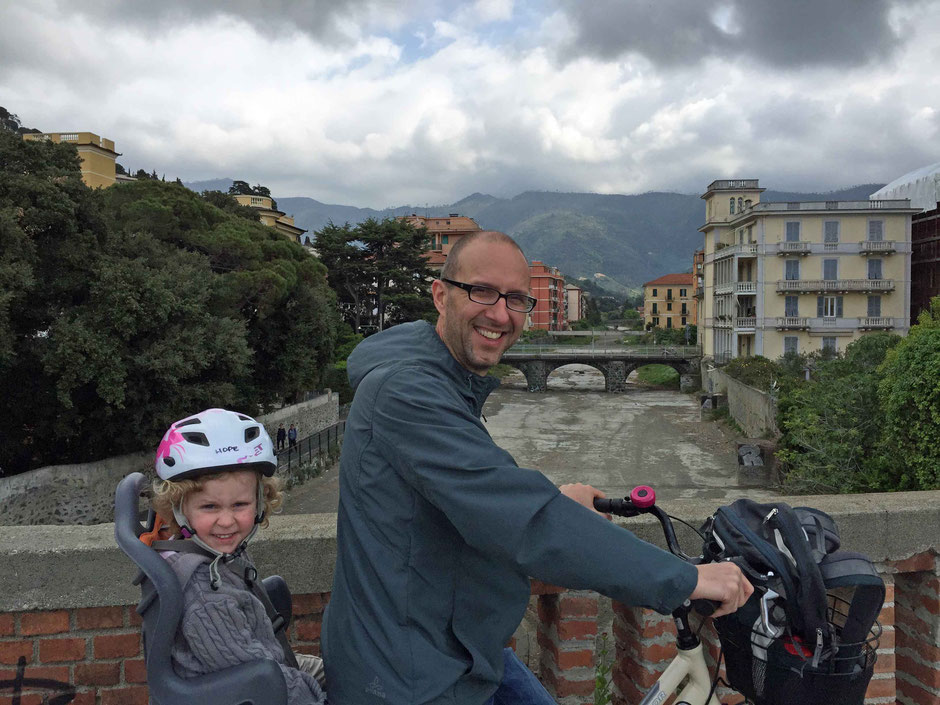 You can start in Levanto and cycle all the way to Framura. It's approximately 2.6 km/1.6 miles from Levanto to Bonassola then another 2.4 km/1.5 miles to Framura. The 5 km/3.1 mile path is relatively flat and won't take you very long to cycle, but you can stop to see the various sea views and explore the towns along the way.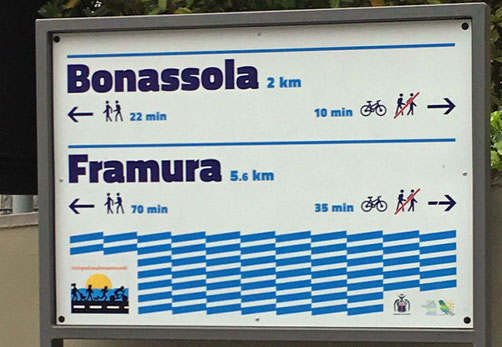 Since we were travelling with two small kids (4 year old and an almost 2 year old), we took the morning to visit Levanto, stop for a pastry, let the kids play at the playground then we did our bike ride.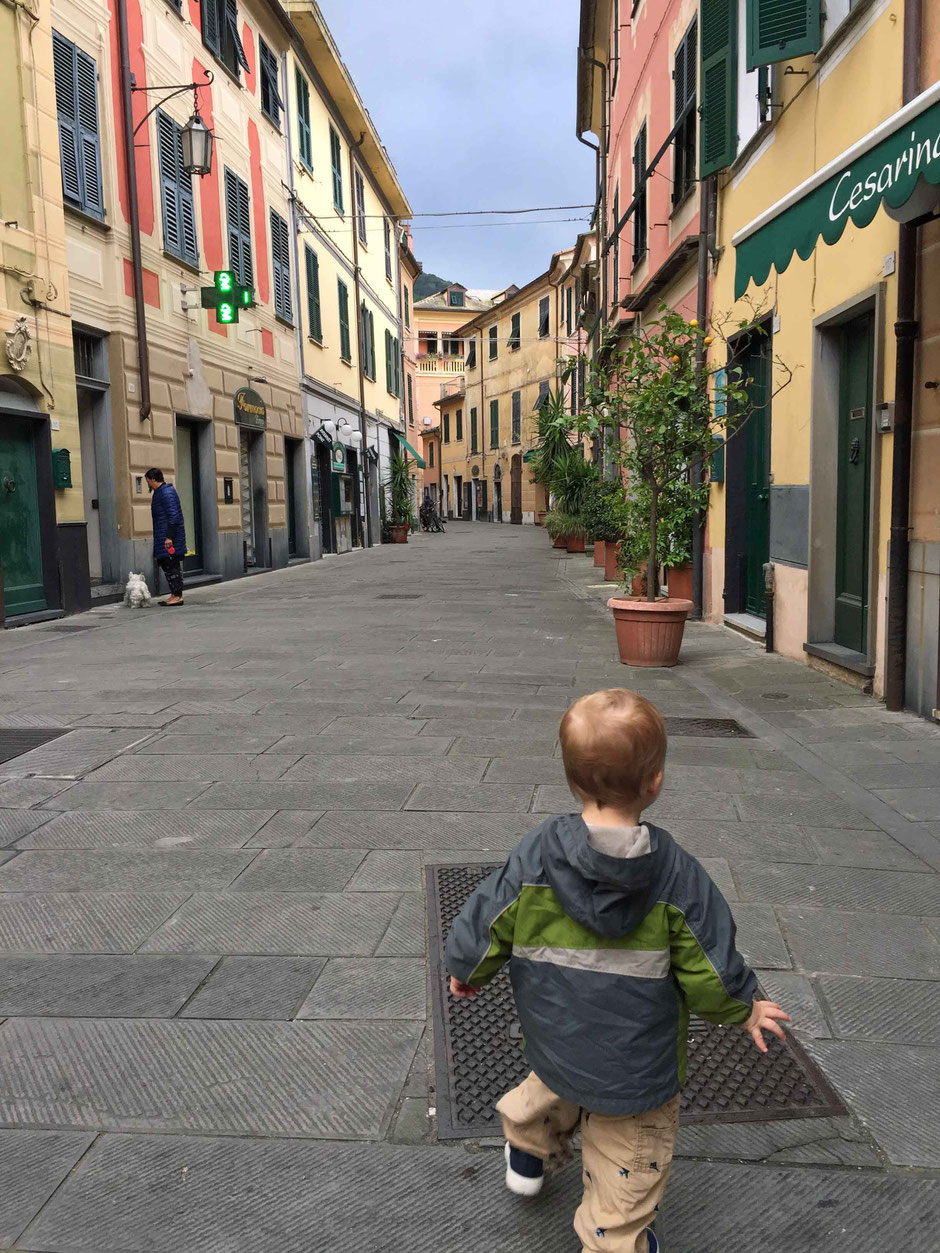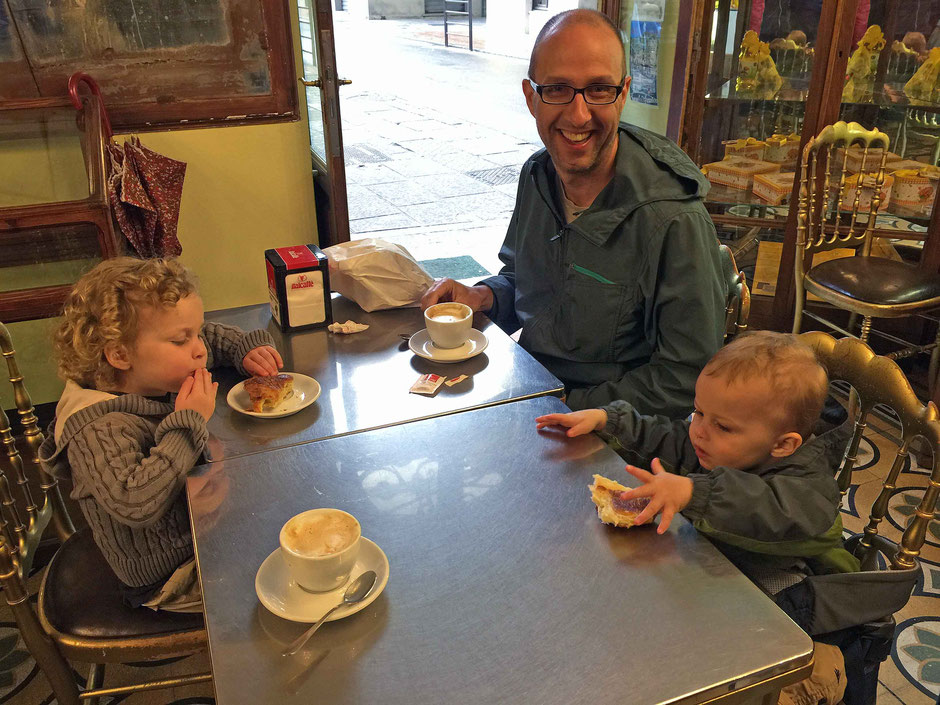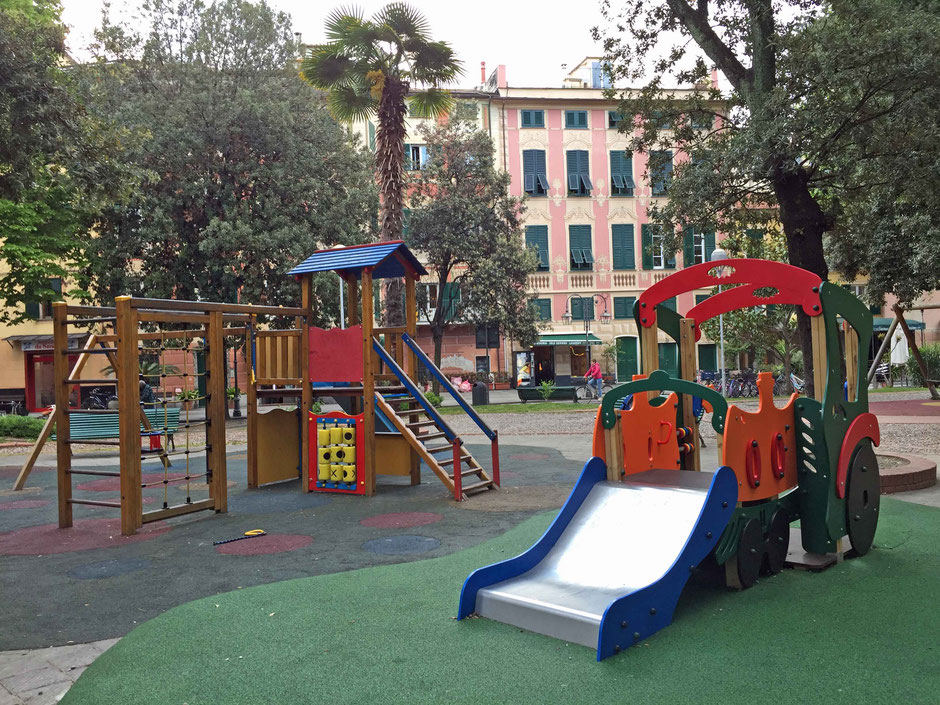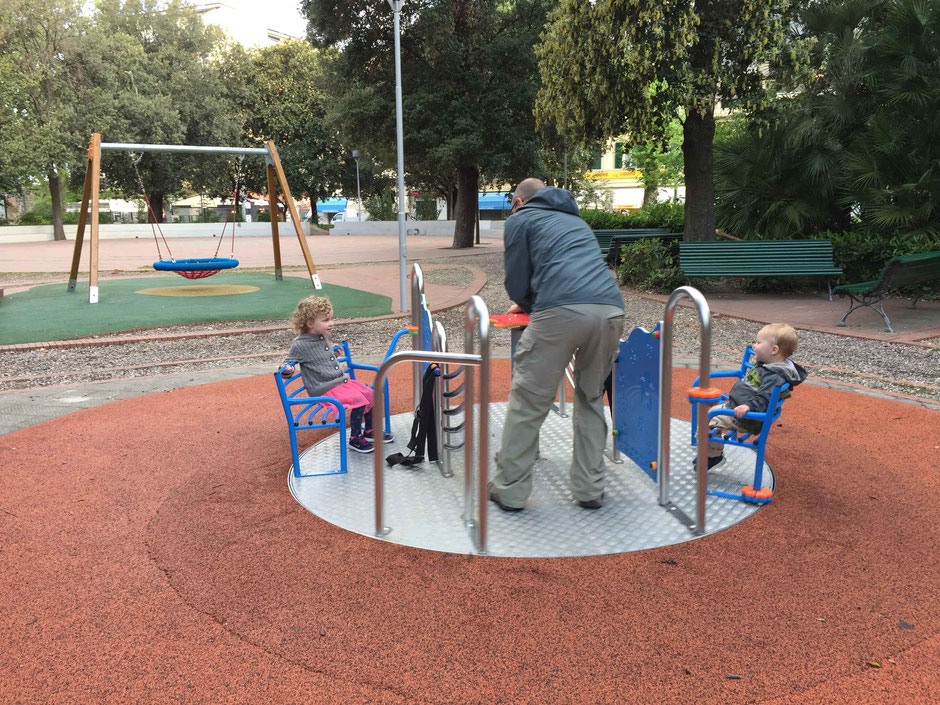 We rented our bikes (complete with child seats) from Sensafreni Bike Shop on Piazza del Popolo in Levanto, conveniently located right across the street from the playground. We had helmets for our kids with us since we had planned to rent bikes a few times during our month in Italy.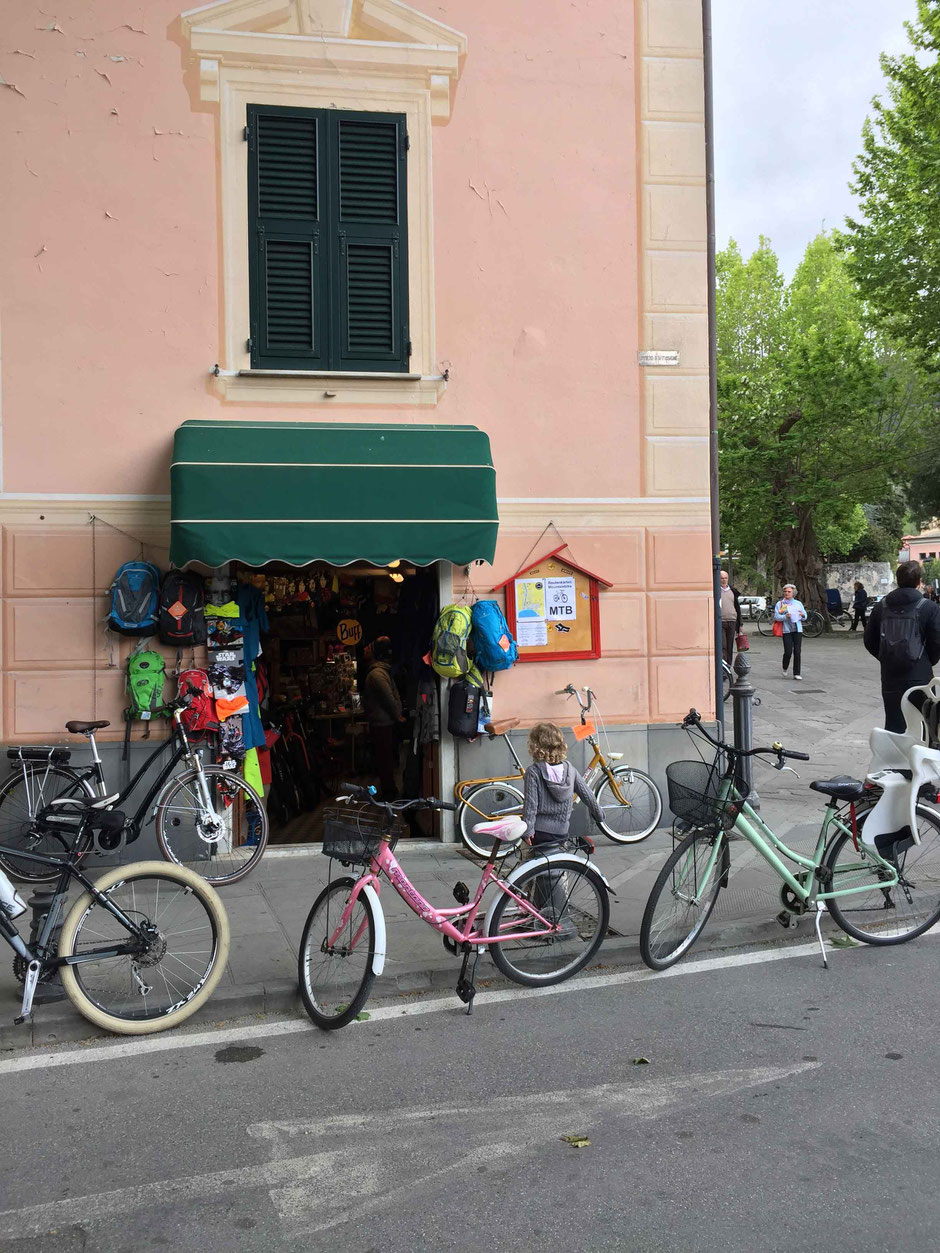 The path through the tunnels is well lit and every so often there is a break where a tunnel ends and a stunning oceanside view appears. There are even holes carved out of the side of the tunnel every now and then leading to a platform where you can enjoy the oceanside scenery. The path is very slightly downhill on the way to Framura, so the ride will seem almost effortless. You'll notice it's slightly harder on the way back.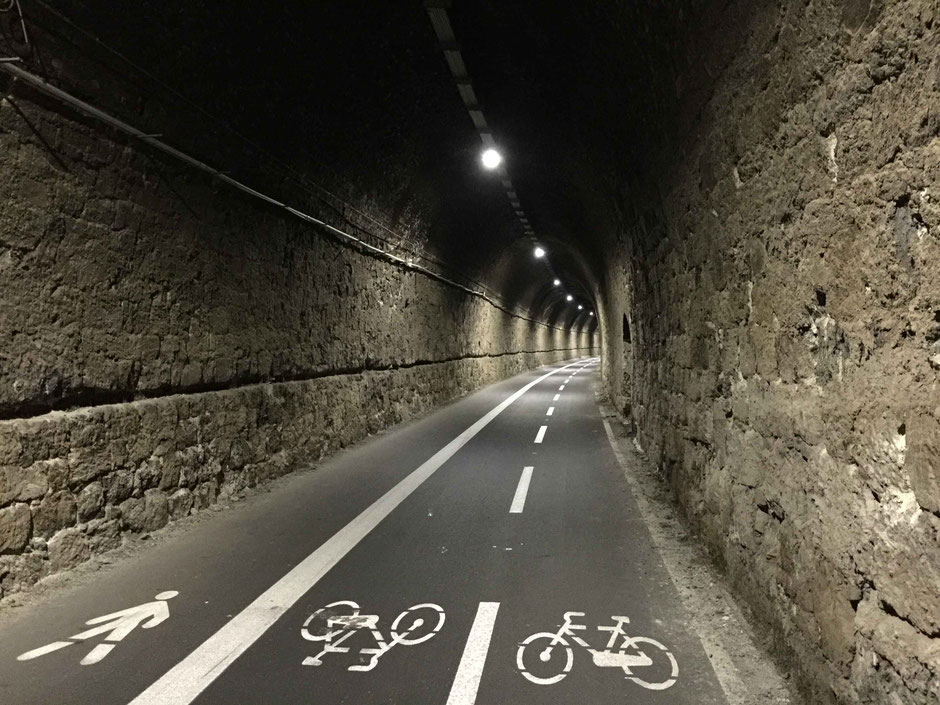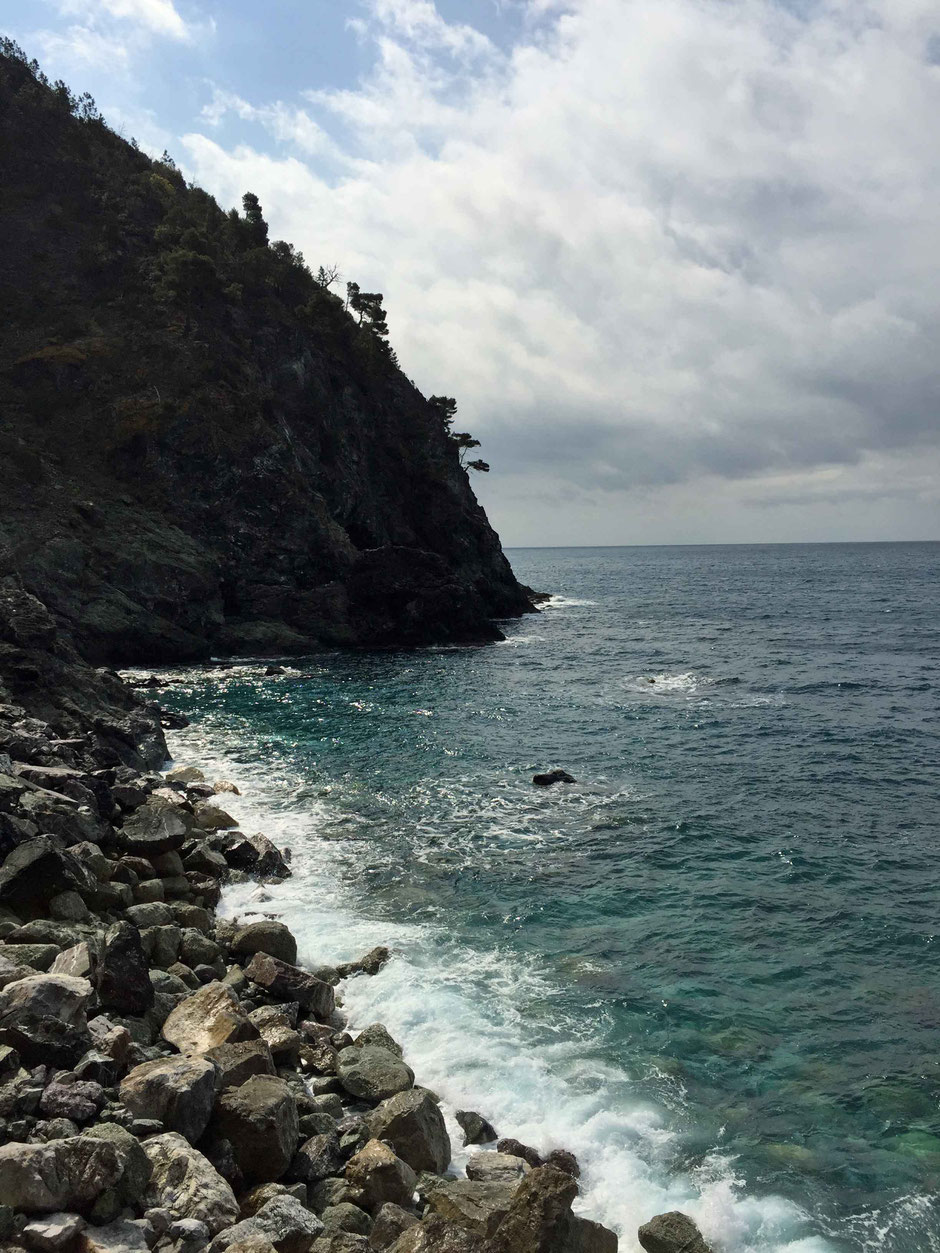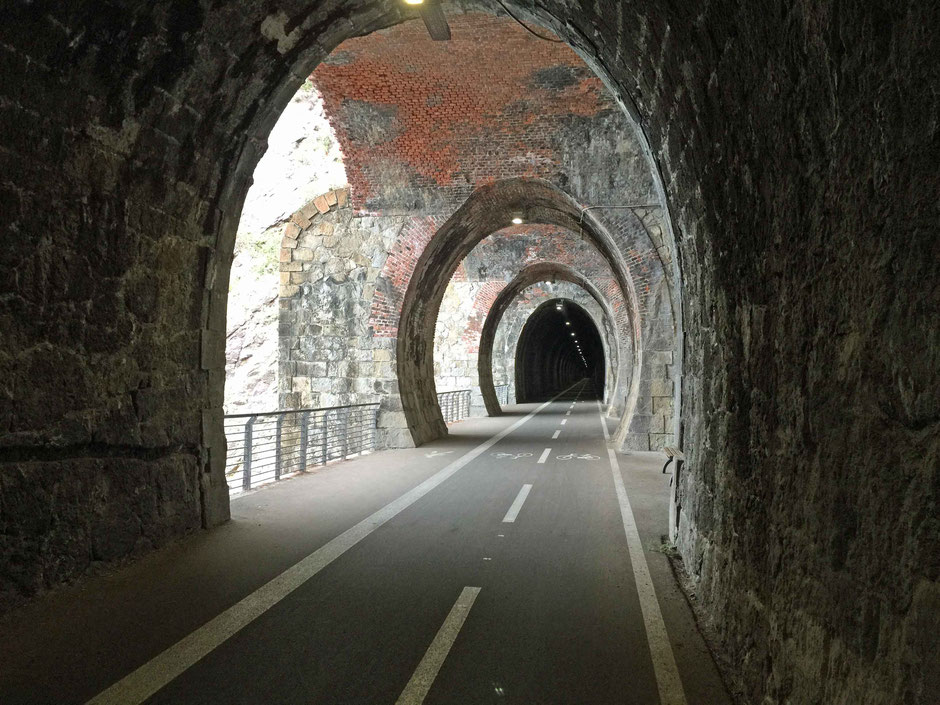 It took us approximately 10 minutes to Bonassola and another 15 to Framura (1 hour round trip). We didn't go into either town, but if you had more time it would be fun to explore them. At Framura, you'd need to lock up your bike at the old train station and walk into town.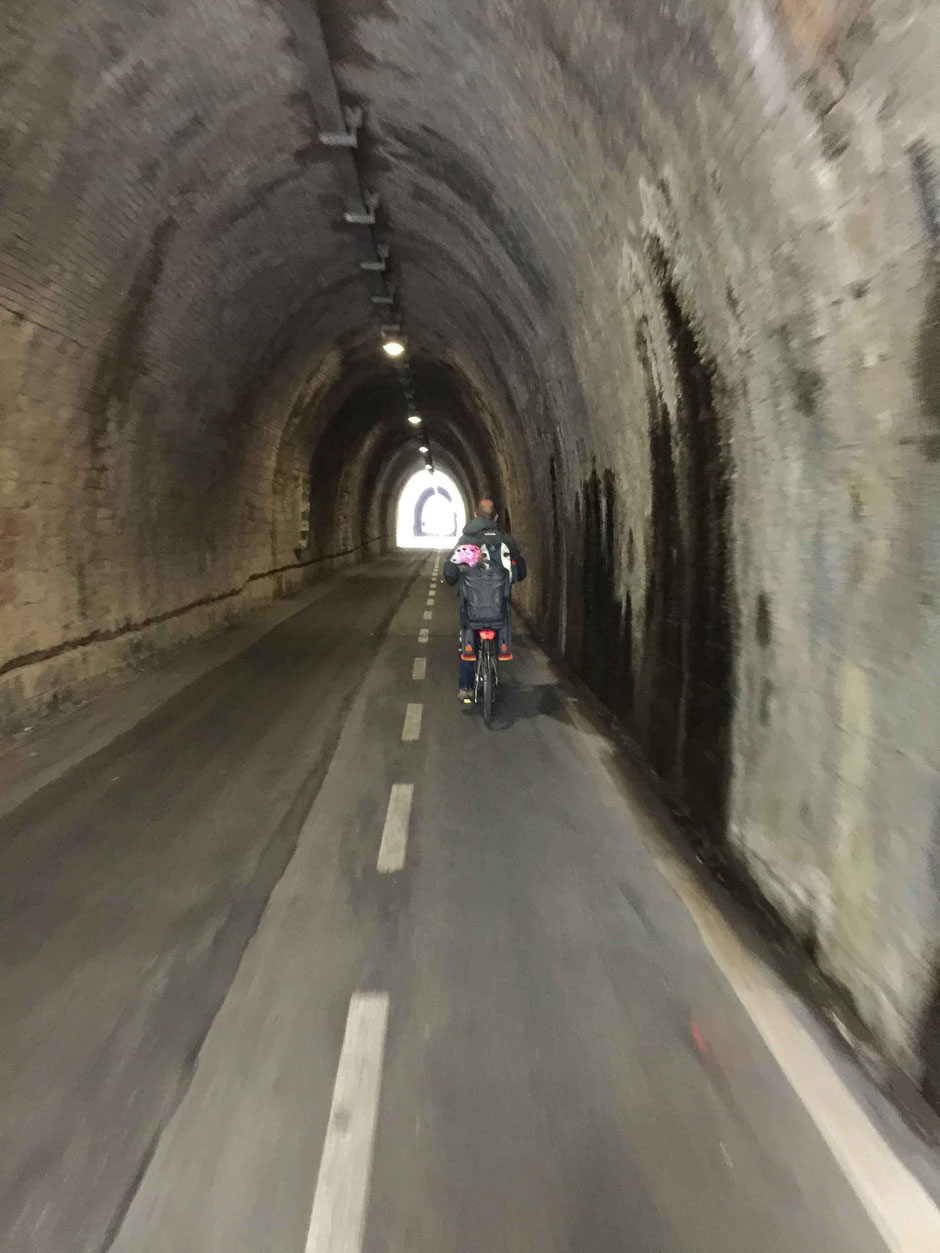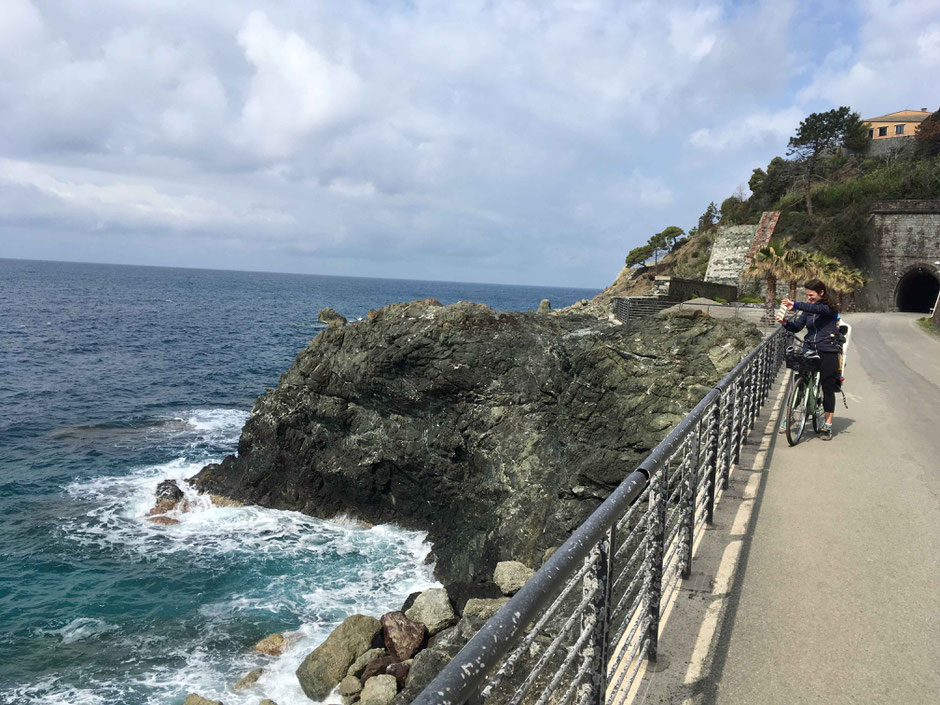 This is the perfect family activity on a really hot day, as the tunnels will keep it cool or even on a rainy day, since the tunnels will protect you from the rain! You could also walk the 5 km if you didn't want to rent bikes.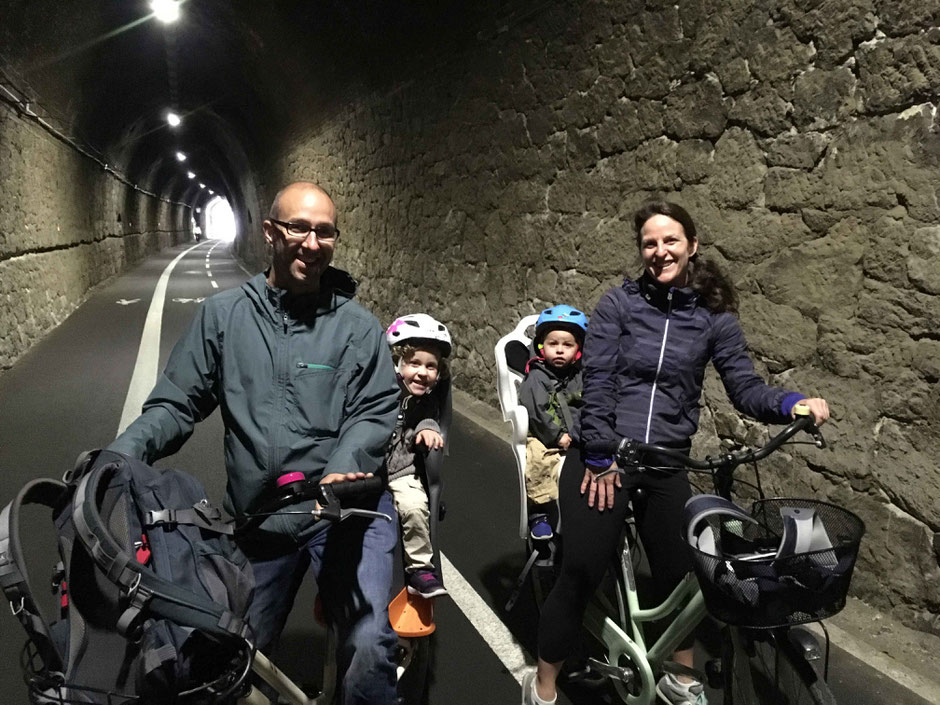 STILL PLANNING YOUR TRIP TO CINQUE TERRE?
Family Friendly Listings on VRBO
Pin It For Later!