Our kids have always loved having stories read to them. This was a problem for us when we traveled as we couldn't pack enough books to keep them happy. The size and weight of the books made it tough to bring many on our trips. Our kids are used to having a large selection of books at home, so they'd get bored with the same titles over-and-over. We wished there was a better solution…
This post contains compensated links.
Then one cold February afternoon, I was drinking my morning coffee and randomly opened the App Store on the iPad. The featured app of the day was Epic! books. The feature picture showcased a bunch of children's books, so I eagerly clicked it to see what the reading app was all about. I rarely get excited about apps, but it didn't take me long to get excited about this one.
Epic books for kids was going to be a game changer for us, both at home and while we travel. Here's why:
Epic! is an online digital library with over 35,000 books for kids. For $7.99 USD (or less) a month, up to four kids can enjoy unlimited access to all of these books. Epic! has traditional books, read-to-me books, audio books and educational videos too.
I instantly knew this was going to be a huge benefit for us when we traveled. Not only would this allow us to leave all the old, heavy paper books at home, but it would also eliminate the problem of the kids getting bored of reading the same old paper books over-and-over.
We have been using the Epic! app for over a year now. Our original vision was to use the app on our trips, but it has become a mainstay in our kid's reading rotation at home too.
What we like about Epic Books:
For Travel
We have taken the Epic! books app with us on over 100 days of travel now and as suspected, Epic! is great for travel!
Travel days: We use it to entertain the kids for long parts of our flights and train rides. The Read To Me books are especially good for flights as your children can sit and listen to stories without disturbing other passengers (just be sure to download your favorite titles for offline use prior to the flight).
Bedtime: Before the Epic! reading app, the kids would be bored after a few nights as we'd already read all the titles we brought with us several times over. Not with Epic!. The kids love the virtually limitless supply of titles to read at bedtime.
Extra toys: Another benefit for the kids is that the room they used to use in their little daybags for books can now be filled with extra travel toys. Win-win!
For Home
We don't just use Epic! while traveling; we also use it a lot at home. In fact, we find the Read To Me books are a great Netflix alternative. Our kids will listen to story after story with the same attention as if they were watching Paw Patrol. When she was 4, our daughter was old enough to know how to use the Epic! app to open new Read To Me titles after she finished each one.
We are so grateful we discovered Epic! I'm just taking a look at the in-app reading stats and I'm amazed to see our kids have read over 500 books in just over 8 months! The greatest thing is that the kids have no idea they are learning or developing language skills – they just think they are getting iPad time. This is a must-have app for all parents with kids under 12.
Epic! offers a free 30 day trial, which makes a family trip a great time to try Epic! books. We suggest starting your trial a few days before your trip and download some titles for offline use on the plane. Get to know the app while you are away and then simply cancel when you get home it if you are not satisfied.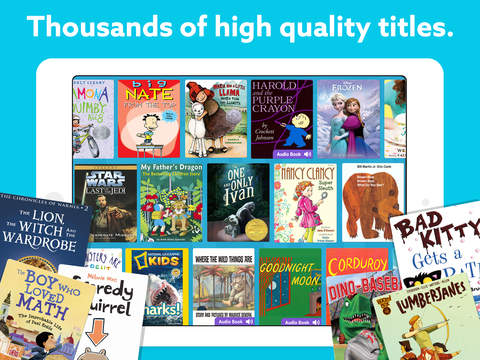 Sign up for their free trial today.. If you don't love it, simply cancel it…

Epic! provided us with a complimentary trial for the purpose of this review. We enjoyed it so much, we renewed for two more years with our own money. All opinions are our own.
Pin It For Later!